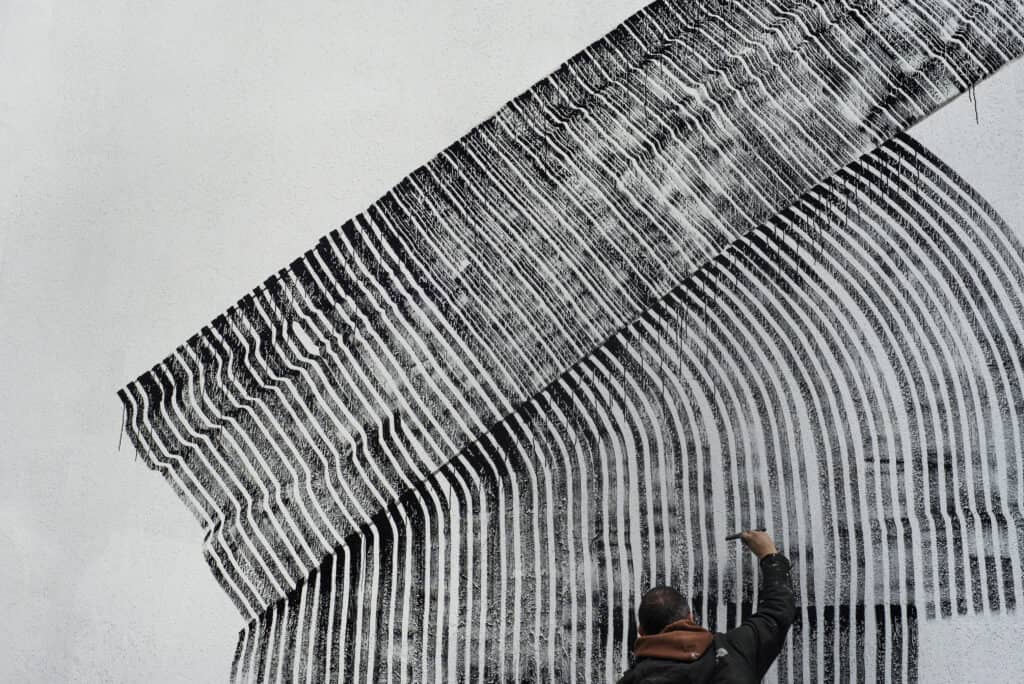 During January and February 2015 four famous artists on the international Urban Art scene illuminated the Torpignattara neighborhood in Rome through the esthetics of urban art: 2501 («Assonometria del cerchio»), Agostino Iacurci («Clear sky on the Pink House»), Ludo («Untitled») and the Italian artists Sten & Lex ("Via Baracca"). The artists were invited by Wunderkammern for "Light up Torpigna!", one of the winning projects selected for the public competition "Roma Creativa", supported by Roma Capitale – Council of Culture, Creativity, Artistic Promotion and Tourism – Department of Culture – Performance and Event Services.
The involved artists investigated the local context on an urban, historical and environmental level simultaneously creating installations of great value on walls all around the neighborhood, which is one of the first to benefit a social and cultural renewal.
Wunderkammern also won the "Premio Simpatia" prize on May 27th 2015 from Roma Capitale – Assessorato Cultura e Turismo, for the project.