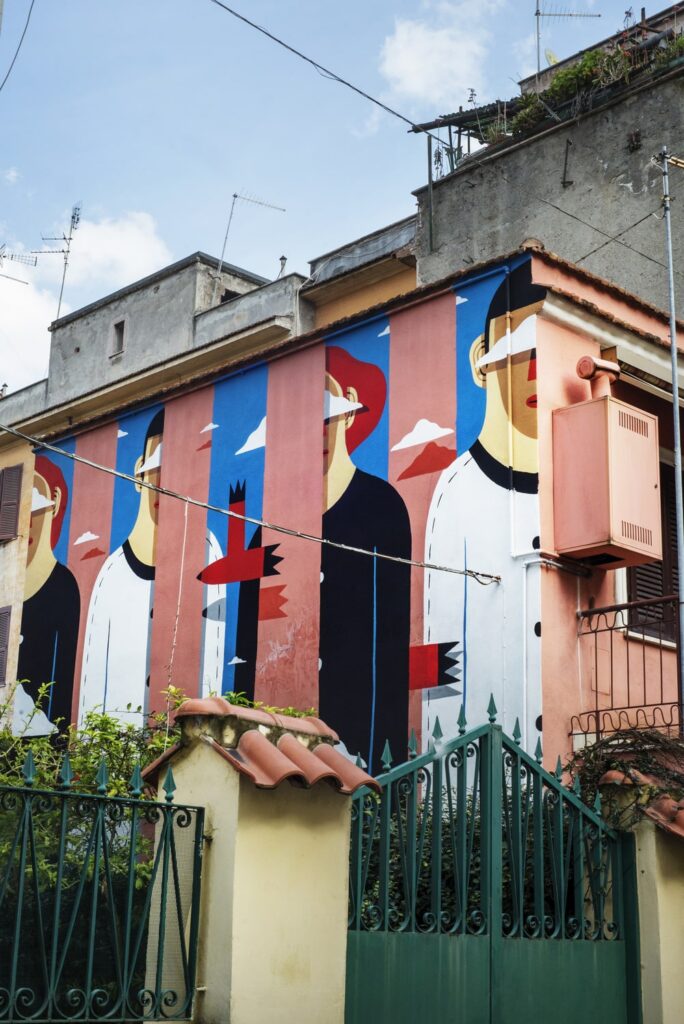 On the 27th of May 2015, at the prestigious Sala della Protomoteca Hall at the Campidoglio of Rome, Wunderkammern was awarded with the "Premio Simpatia", a prize dedicated to the talents and cultural promoters of the city, for its project "Light Up Torpigna!". The project was supported by Roma Capitale – Council of Culture, Creativity, Artistic Promotion and Tourisme – Department of Culture – Performance and Event Services.
"Light Up Torpigna!" involved four of the most significant artists on the international Urban Art scene today: 2501, Agostino Iacurci, Ludo and Sten Lex. Between January and February 2015, the artists investigated the local context on an urban, historical and environmental level, and created installations of great cultural and artistic value on walls around the neighborhood.
Light Up Torpigna! illuminated the Torpignattara neighborhood in Rome using art, color, and beauty.