"Painting is transformed into a meditative practice, at the moment when the pictorial activity creates an inner space of recollection in which ideas and suggestions are born." – 2501
Artist 2501 and Buddhism, does that sound like a singular pairing? What better way to discover it if not starting from the works? 😉
2501 – Buddhism and art
2501 grew up in a Buddhist environment and has always studied Tibetan Buddhist philosophy. Around 2010, at the beginning of his path as 2501, Jacopo Ceccarelli explored the potential of the line representing figures of Vajrayāna Buddhism that he recognized as archetypes of the reflections he was carrying out.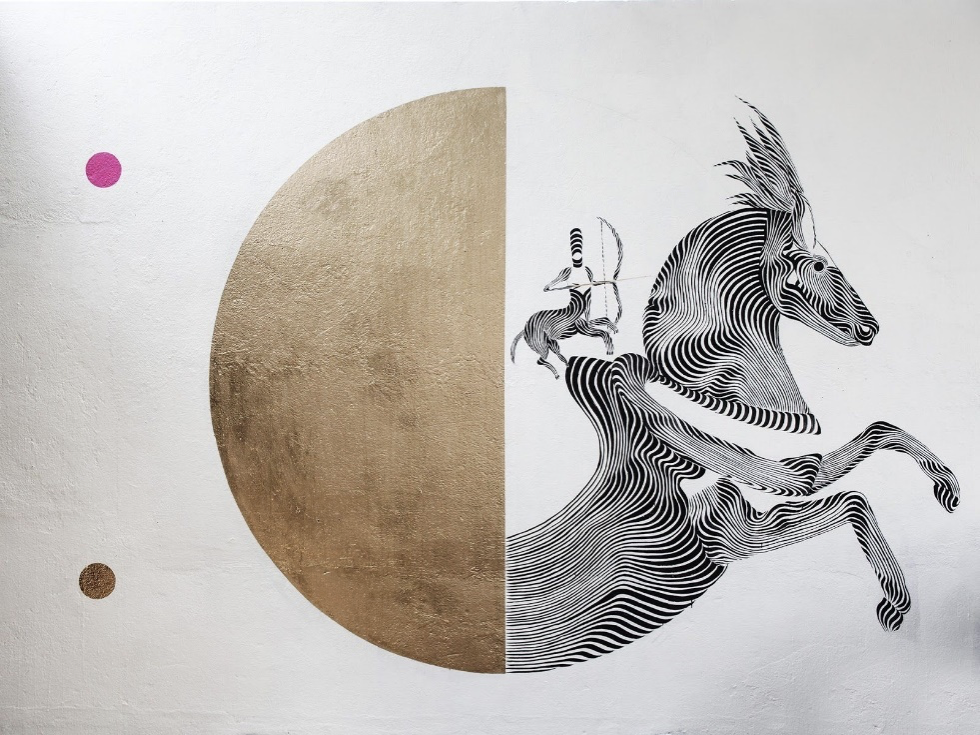 Later, 2501 abandoned the figurative. The process is very important for the artist, almost more than the result, and he considered abstraction more suitable to describe the time of execution of the artwork. In fact, as we know, time plays a fundamental role in his poetics.
Although he has moved away from the figurative, 2501 continues to investigate Buddhist iconography. Let's see how in some of his latest works!
2501 – Eternal knot (Milan)
A new wall by the artist – never2501 on social media – appeared last September in Milan in via Marco Polo. The work is a tribute to Lama Gangchen Tulku Rimpoche, a guru who died at the age of 78 due to the coronavirus.
2501, his disciple for years, painted in his memory the eternal knot, an ancient Buddhist symbol of union between compassion and infinite wisdom.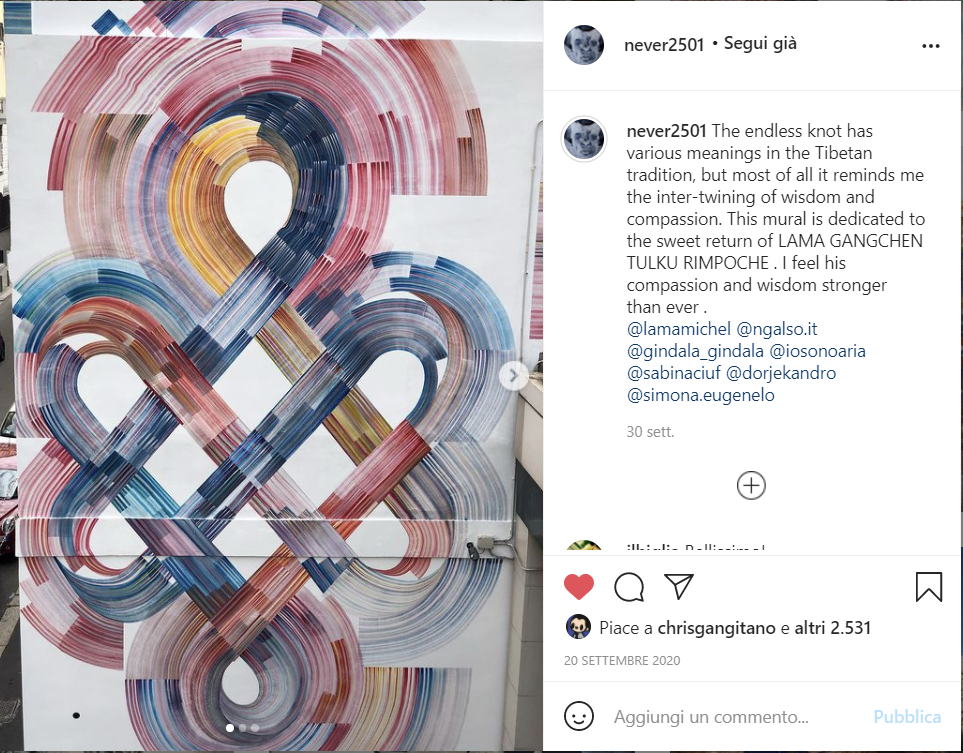 2501 – Mandala (Bologna)
In 2020, the Buddhist association Lama Gangchen Inner Joy of Bologna commissioned artist 2501 to paint a mural on a building in Bolognina. The wall has the colours of tradition (yellow, green, blue, red and white) and is inspired by the Borobudur Temple.
In the same days, some Tibetan monk-artists created a mandala, symbol of peace, in Palazzo Pepoli with the typical colored sands.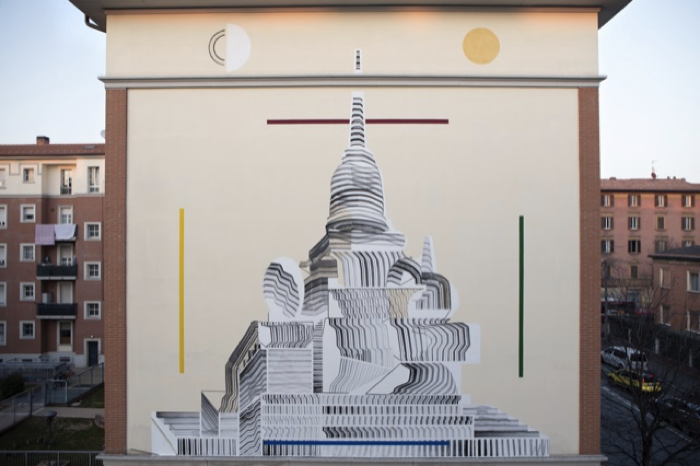 Painting as a meditative practice
For 2501, painting is a way of expressing oneself with body and mind.
The repetition and continuity of the gesture transform painting into a ritual that opens access to the inner world.
All we have to do is to observe and contemplate his works! 😊