Here we are with a brand new appointment!
Today we want to take you into the special world of a very special character… the Street Art artist David De la Mano!
Born in Spain in 1975, David De la Mano has been passionate about art since childhood and studied Fine Arts at the University of Salamanca. After a PhD in Public Art at the University of Valencia and experiences in Land Art and public installations, since 2008 the Spanish artist decided to devote himself to Street Art. Soon David began to configure a well-defined style, very recognizable, able to catapult the viewer into a fantasy world, populated by magnetic and disturbing figures. Among his subjects we find natural elements and anthropomorphic characters belonging to a forgotten mythology, with dark tones.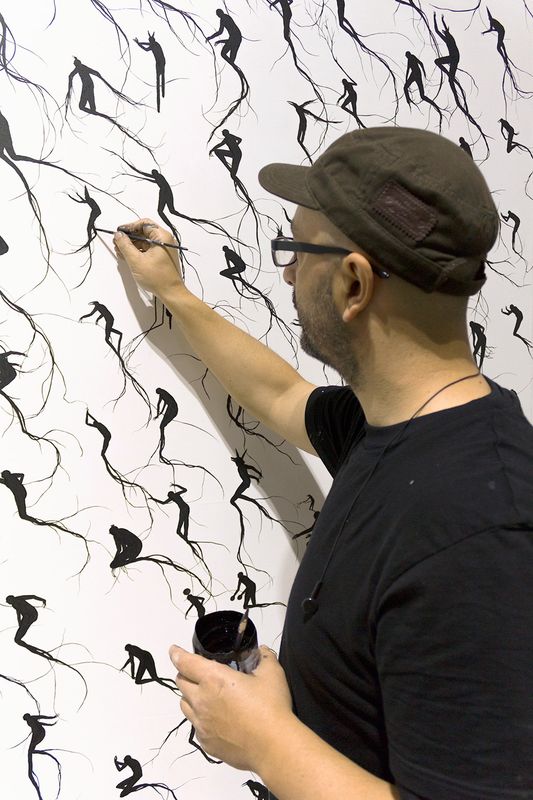 Specializing in large murals, David De la Mano loves black and white and monochrome, experimenting with different techniques, from acrylic to watercolor, from ink to collage. The relationship between his works and the public is a fundamental junction in his artistic practice, which he actively cultivates all over the world. The artist has created numerous murals in different countries such as France, Spain, Uruguay and Italy.