Dior x Dan Witz: the Dior Homme fall/winter 2017 collection is signed by Dan Witz.
The collaborations between contemporary artists and haute couture firms confirms the increasingly strong link between art and fashion. After Dan Witz's biography in the previous article, we will tell you about the collaboration of this unconventional artist with a luxury brand.
The encounter: Kris Van Assche and Dan Witz
As often happens, everything comes from an encounter, in this case with works of art. Kris Van Assche, artistic director of Dior until 2018, visits the exhibition New York Hardcore and falls in love with Mosh-pits, Dan Witz's paintings that portray the crowds of punk-rock concerts. Kris contacts the artist to purchase one of his works and suggests that he participates in the creation of the Dior fall/winter collection. Dan Witz is initially wary; he accepts after gathering information, confident that the company would respect his creativity.
Something in common: punk subculture
Dan Witz and Kris Van Assche not only sharepassion for art, but also for the punk subculture. They both attended concerts and Dan has even played in a band performing in clubs like the Mudd Club and CBGB's. Music is as important for understanding Dan Witz's art as the painting of the great masters. Once he decided to devote himself entirely to art, Dan found the thrill and gratification of performance by participating in the mosh-pits and accepting the challenge of representing crowds.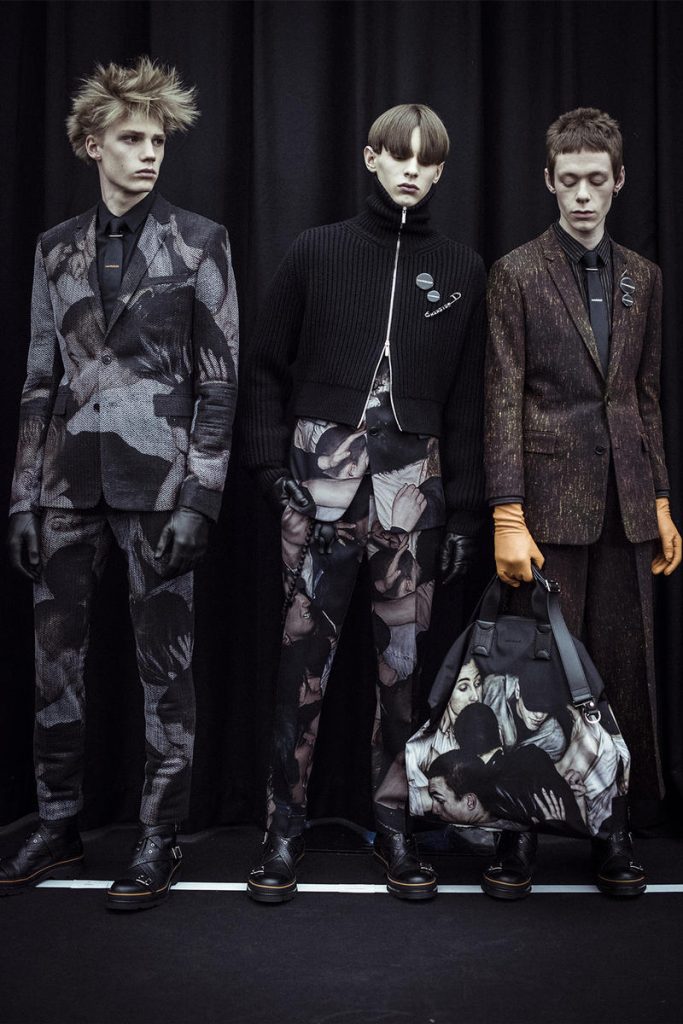 Dior Homme fall/winter collection | Dan Witz
For the Dior Homme fall/winter 2017 collection, his Mosh-pits were printed on the fabrics of suits, jackets, trousers, backpacks… Dan talks about the emotion in seeing the public applaud the models wearing his paintings and the satisfaction for the quality of the collection.
Limited edition prints – signed by Dan Witz and Kris Van Assche – and skateboards have been created on this occasion. Come, discover them in our e-commerce!