Welcome back to our Street Art blog! Today we will talk about another very interesting collaboration: JonOne X Hennessy. French Cognac bottled in style. On July 13, 2017, the limited edition of the bottle decorated by JonOne was released.
JonOne: graffiti
The luxurious brand of French cognac, which is part of the LVMH group (Moët Hennessy Louis Vuitton), invited our French-American artist JonOne to design the label for the personalized edition of the Very Special cognac.
Our artist remained faithful to his colorful graffiti, mirror of an explosive energy, which found themselves in harmony with Hennessy's imagination. In fact, the infinite colored layers characteristic of JonOne echo the complex layers of flavors and aromas that the master blender creates in the cognac process.
On the occasion of the limited edition Hennessy Very Special, a behind-the-scenes visit was organized to see how the distillate was created, as well as the exhibition of an in situ work of our JonOne.
This latest creation joins a number of collaborations with artists from around the world, including Shepard Fairey (Obey).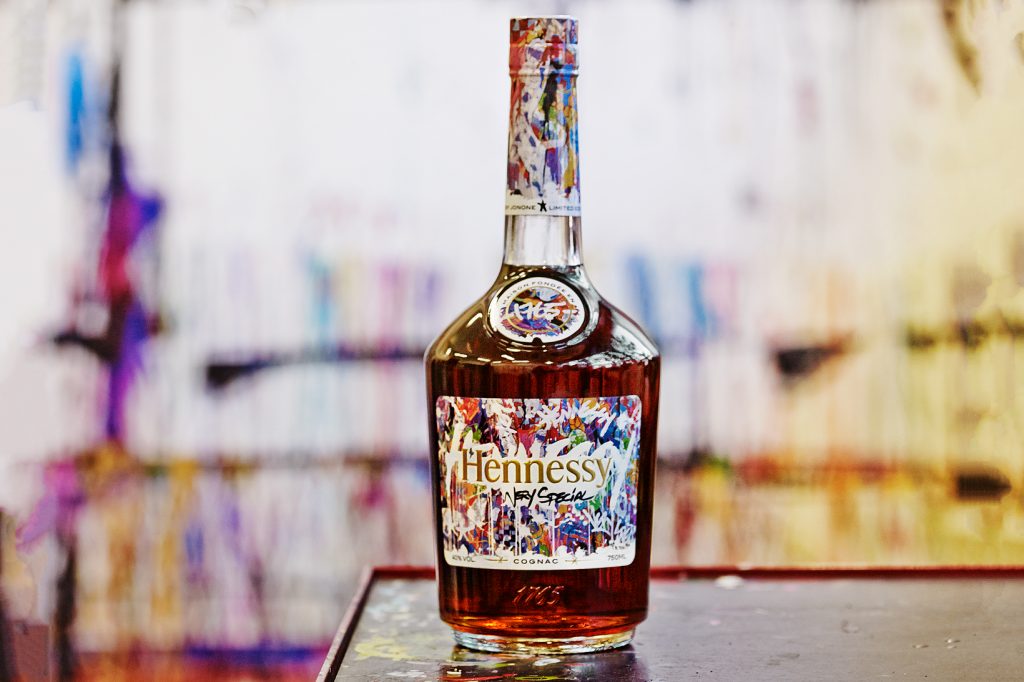 Keep following us to discover new collaborations between our artists and international brands! Until next time! 🙂