Good morning Street Art lovers 🙂
Today we want to tell you about 6 works by JonOne, a French-American artist, that you absolutely must know if you want to expand your collection of Street Art.
Of Dominican origin, born in Harlem, raised in New York and moved to Paris, John Andrew Perello is an artist full of energy and with a very rich cultural background!
We now take you on a little journey through the Vibrations exhibition to show you a selection of Street Art works that you can add to your collection.
Stainless (2021)
In this artwork can be seen the entire past of JonOne: graffiti artist since he was 16 years old. Did you know that a long time ago he used to tag his name Jon156 on all the walls in Harlem? Today, his tag has changed a bit, but it still remains his trademark.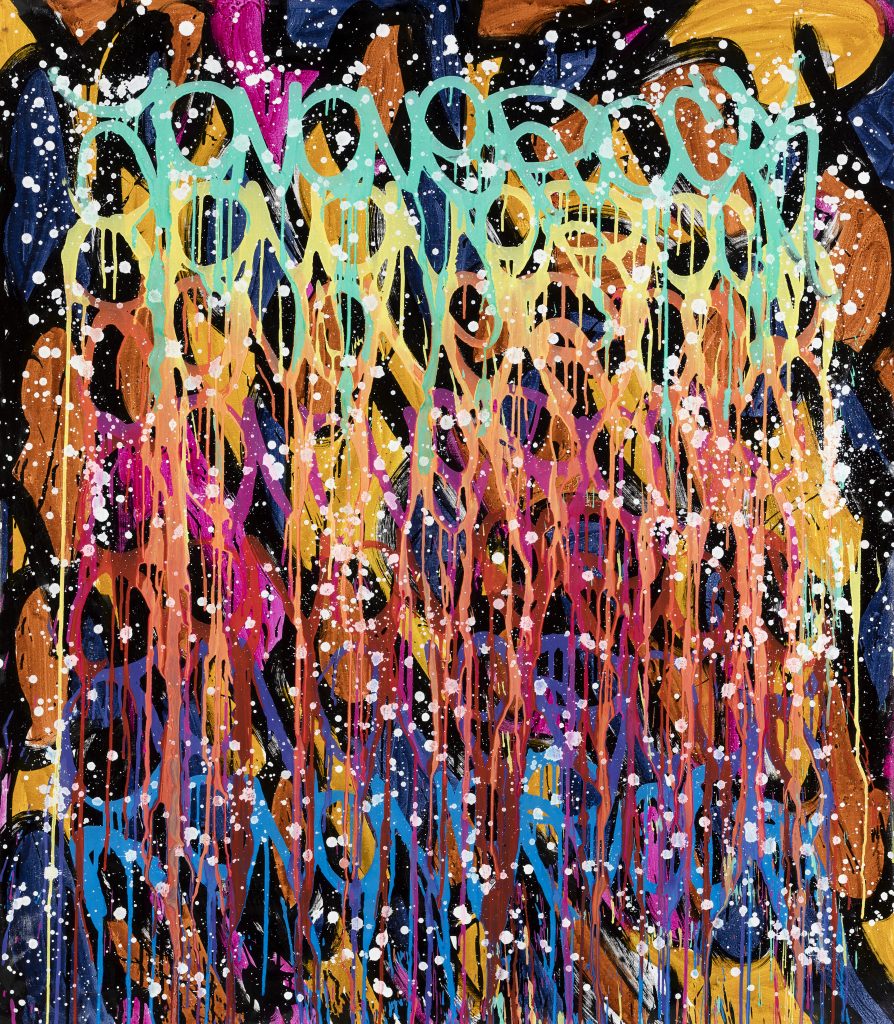 One Side (2021)
One Side is a large canvas (153 x 161 cm). JonOne has painted spots of colour that intertwine and overflow from the black frame, as uncontrollable as the artist's creative energy. A truly unique work!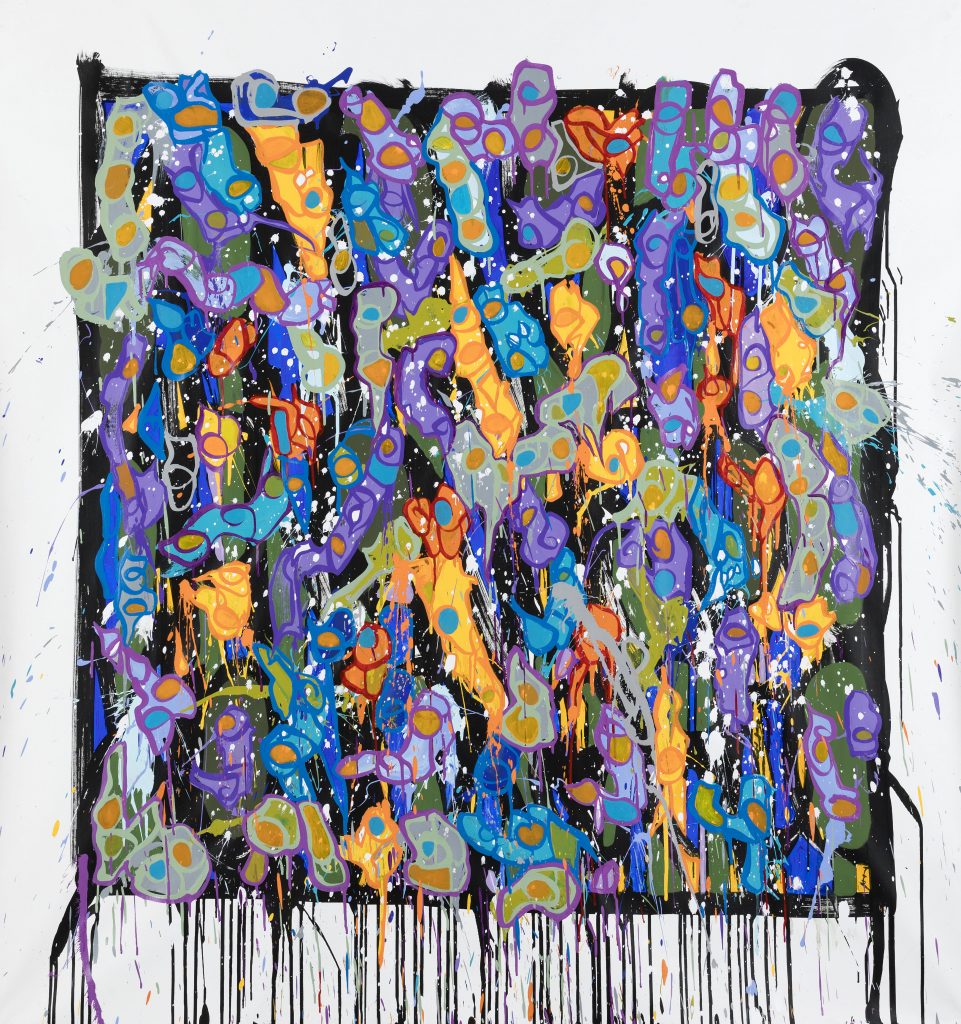 Good Ghosts (2021)
A spray can can be used in many ways; in this work JonOne has used its cap to create an effect that is very reminiscent of a spider's web. Original, isn't it? This canvas is a real dance of colour.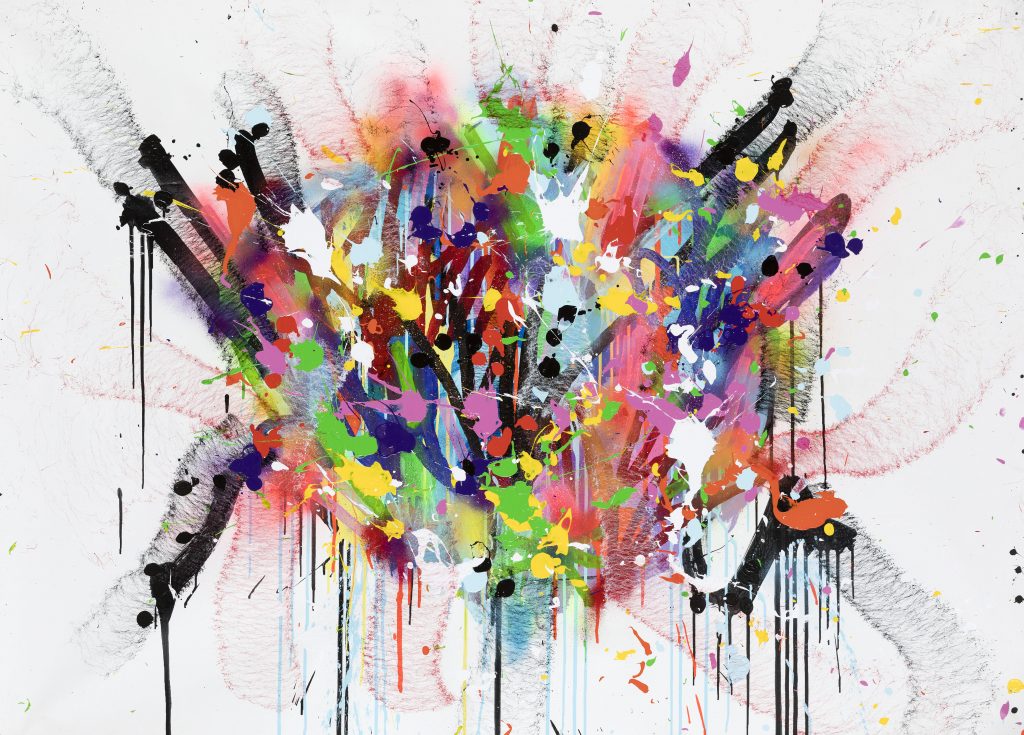 Beliefs (2021)
Can you recognise the JonOne Rock tag? Can you tell how many times it has been repeated? We know, it's almost impossible! Moreover, would you say that this work was made entirely in ink?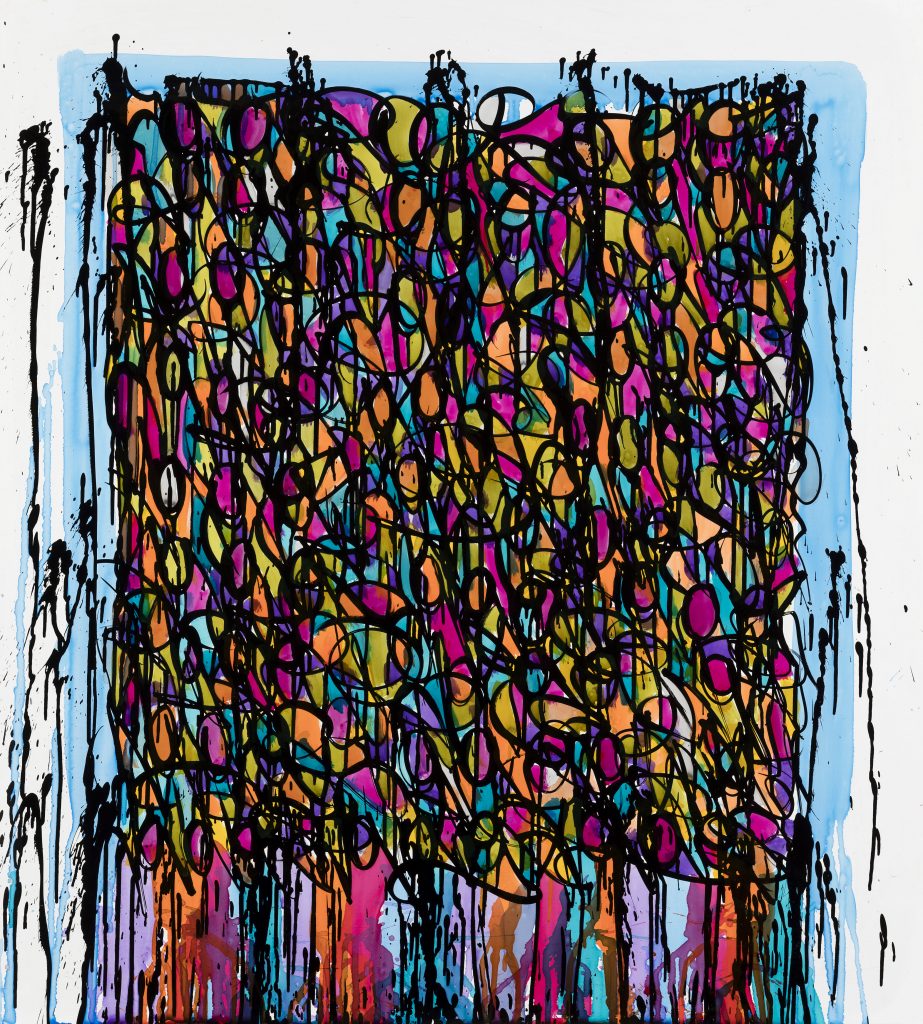 Walked In The Action (2021)
Fascinated by Abstract Expressionism, JonOne reinterprets the technique of dripping in his own way and merges it with that of calligraphy. Look closely and you'll notice his JonOne tag repeated several times all over the surface!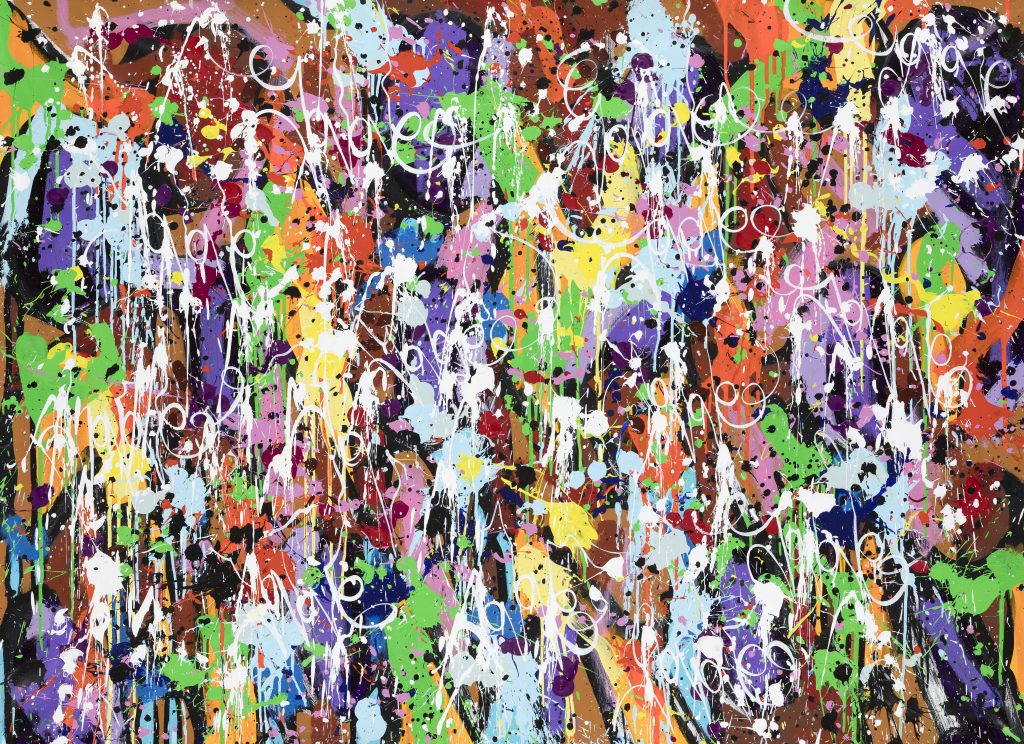 Take It To Mind (2021)
Like the previous work, this one is an explosion of colours, dripping and calligraphy, too. But that's not all, JonOne has added a white border and glitter to make the work even brighter. As the title of the work suggests… keep it in mind!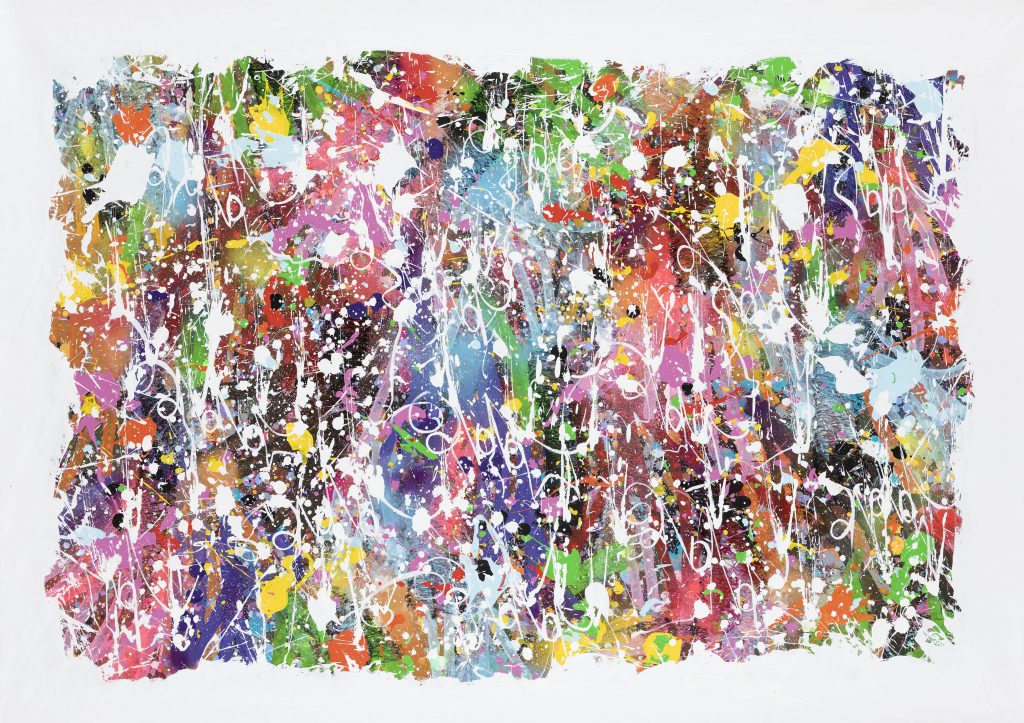 In short, in the exhibition you can find many unique pieces all signed by JonOne! Works to see absolutely: for any information, do not hesitate to contact us at wunderkammern@wunderkammern.net or visit us in our Milan venue, Via Nerino 2 🙂
Keep following us on our Street Art blog to be always updated.
Have a great day!