Welcome back to our Street Art blog! Today we'll talk about one of the most beautiful Street Art publications. This is Mark Jenkins' first monograph: The Urban Theater. Released in 2012, it collects the provocative sculptures of our artist in 160 pages of photographs.
Mark Jenkins – sculptures
With his sculptures Mark Jenkins has redefined this technique as part of the urban environment. Wrapping his models in tape, the artist creates life-size sculptures of people, which he then dresses with ordinary clothing: shoes, jeans and sweatshirt, with wigs or hoodies. He thus creates surprisingly realistic works that he places in the urban space. Sitting, standing, crouching, lying down, his characters are at the center of impactful scenes.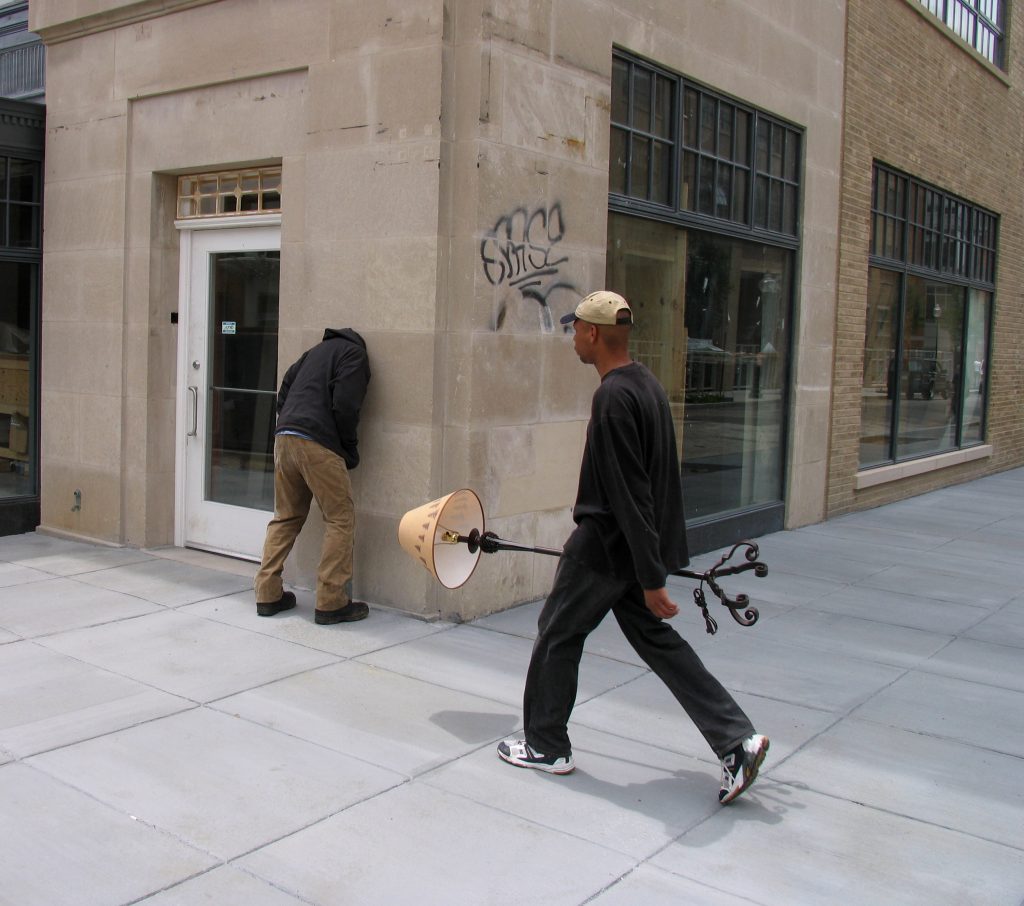 Mark Jenkins – Street Art
A key figure in Street Art, Mark Jenkins creates often disturbing urban installations and demonstrates his talent for provoking unusual reactions in passers-by. The street thus becomes the stage for a skilful staging in which passers-by become the protagonists, completing the work with their replica. A real urban theater of powerful performances.
Mark Jenkins breaks the monotony of everyday life, shocking the passerby and prompting him to behave in a genuine way. The book documents a broad spectrum of his evocative installations alongside photographs that capture the first spontaneous reactions of viewers.
Have you ever come across Mark Jenkins sculptures? Are you curious to see what we are talking about? Contact us at wunderkammern@wunderkammern.net to ask us for more! Or come and visit us at our galleries in Rome and Milan! See you next time!