Today we want to tell you about the collaboration between Tellas and the fashion house Marni.
Marni is a fashion house that was founded in Milan in 1994 by the genius of Consuelo Castiglioni and has become famous for its innovative collections, characterized by the use of beautiful prints and particular colors.
Who better than the artist Tellas then to fully express the innovative freshness of the brand?
As we know, Tellas is a young Sardinian artist who works with different media, famous above all for his wonderful murals. Tellas is called by Carolina and Consuelo Castiglioni just to realize a collaboration! The creative laboratory that develops around Marni pushes Tellas to further expand his artistic research, creating his first animated short film, for the website marni.com. A series of black and white pencil sketches create the video "On Marni", giving the public a taste of the personal interpretation of the new site and the brand, with the launch of the new e-commerce.
In 2015, the fashion house recalls Tellas, and sends him all the way to Brazil where he makes a travelogue, a documentary about Vèio, A grande terra do Sertão, which then lands at the 2015 Venice Biennal. There, Tellas also creates a series of murals with artist Roberto Ciredz during an artist residency.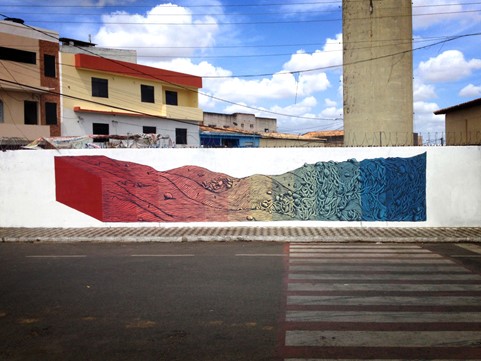 Good job Tellas! Keep following us for more insights! 🙂