Are you ready for a Street Art Tour with 2501? Milan is his city and right here we can find many of his most important works. Come and discover them with us!
1. Our Urban Art tour starts in Quarto Oggiaro, in via Renato Simoni.
2501 created this wall in 2015 on the occasion of the Chained project, in close dialogue with Expo2015. Starting from the concept of ecological chain, Never2501 has developed a reflection on the relationship between man and nature.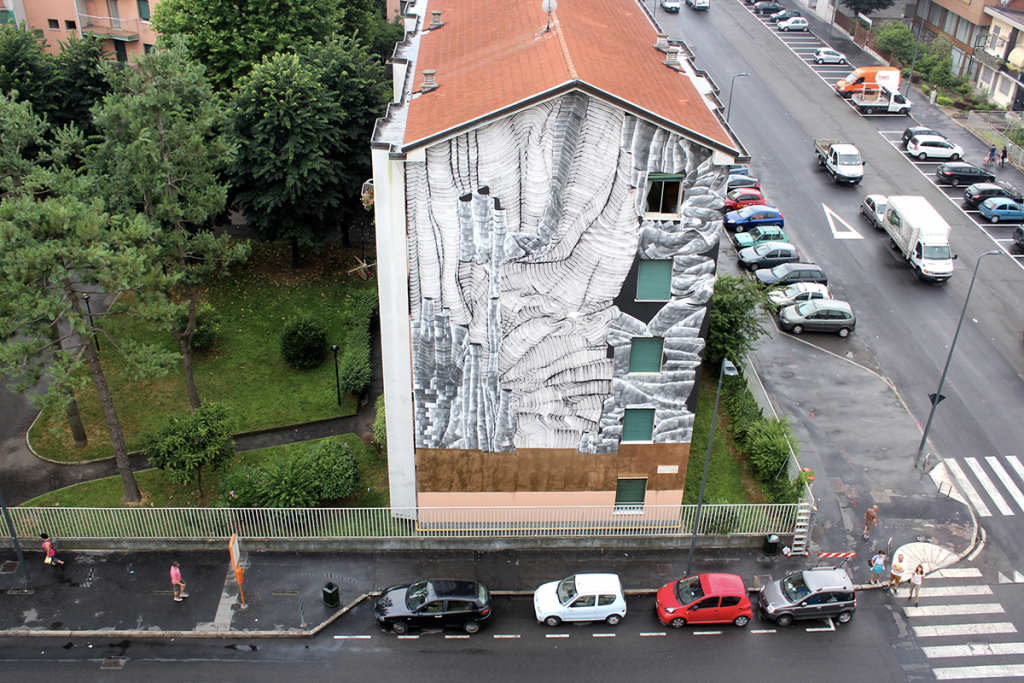 2. The second stop on our tour is in the Bovisa area, in via Cevedale 3. On the walls and in the courtyard of Birrificio la Ribalta we can admire the elegant rhythm of the lines of artist 2501 interspersed with precious gold details.  
3. Let's go then to via Antonio Carnevali 104: in the inner courtyard, on the wall of a building there is a majestic mural work in white, black and gold. Also here Never2501 faces the symbiotic relationship between positive and negative, between black and white.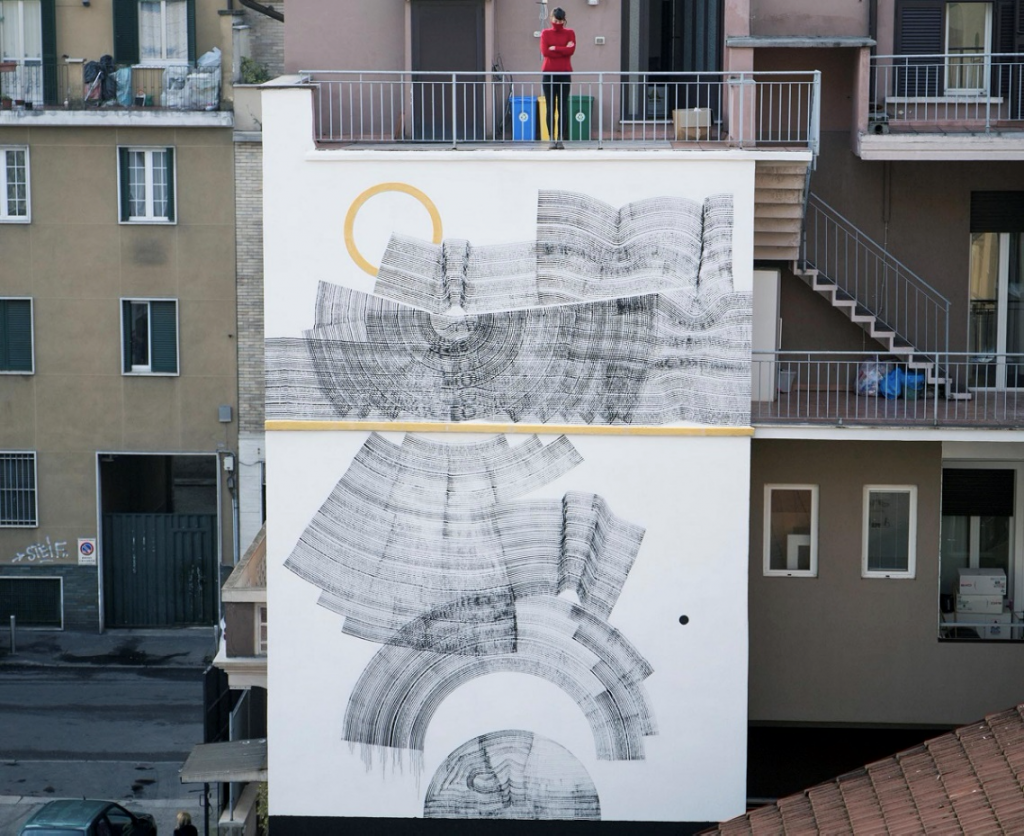 4. Next, we move near the Durando Campus, home of the Milan Polytechnic. In Via Giuseppe Candiani 72 a large and complex work decorates the external wall of the University.
5. Another place where you can find artworks by 2501 is via Marco Polo 7, in the Porta Nuova area, in the heart of Milan's capital city. This time 2501 uses bright colors to create a large-scale work, which covers the entire facade of a building.
6. Finally, we end our tour in the area where Fondazione Prada is located, in Via Brembo 29, where we can admire a wonderful mandala, of Buddhist reference. 2501 in fact is deeply inspired by Buddhist philosophy.
We look forward to new curious tours, see you soon! 🙂