Welcome back with some great news!
As you surely know, two of our favorite artists, the artist Shepard Fairey OBEY and the street artist Invader, in addition to being among the most important urban artists on the global street art scene, are also good friends!
Appearing together in Banksy's documentary "Exit Through The Gift Shop", the two have also collaborated several times over the years, creating unforgettable works. Do you remember the tribute work to OBEY that Invader created in Los Angeles in 2002? LA_56 is in fact a mosaic graphic installed in the city center, a tribute to the legendary OBEY Giant campaign.
In 2018, also in Los Angeles, the two artists created a work for the Water Tower, in Griffith Park.
In short, a relationship of respect and friendship that lasts years and that has allowed the birth of incredible works, allowing a generation of fans to dream!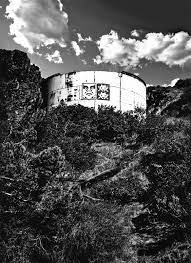 Today we want to tell you about their latest collaboration, which concerns an exclusive clothing collection of the streetwear brand OBEY Clothing.
OBEY Clothing: Streetwear
The streetwear brand OBEY Clothing was born in 2001 from the art of Shepard Fairey and today is one of the most influential and popular brands in the street style environment.
This special collection takes inspiration from the works created by the two artists, LA_56 and the work for the Water Tower and consists of hoodies and T-shirts, in shades of white, grey and black.
Starting April 5, 2021, the collection went on sale in OBEY flagship stores and is already SOLD OUT! Way to go!