Today we want to guide you on a Roman tour in search of the works of Sten Lex!
Sten Lex Street Art: Ostiense district
We begin our search for murals in Rome starting from the Ostiense district, in Via dei Magazzini Generali, where we find the work Black and White power that represents a panther on which you can see the portrait of a girl. This work of street art in Rome symbolizes power, understood as a creative force. This work also includes a series of portraits of ordinary people dialoguing with the opposite wall, where there are portraits of famous people, as if to show that these two worlds can communicate.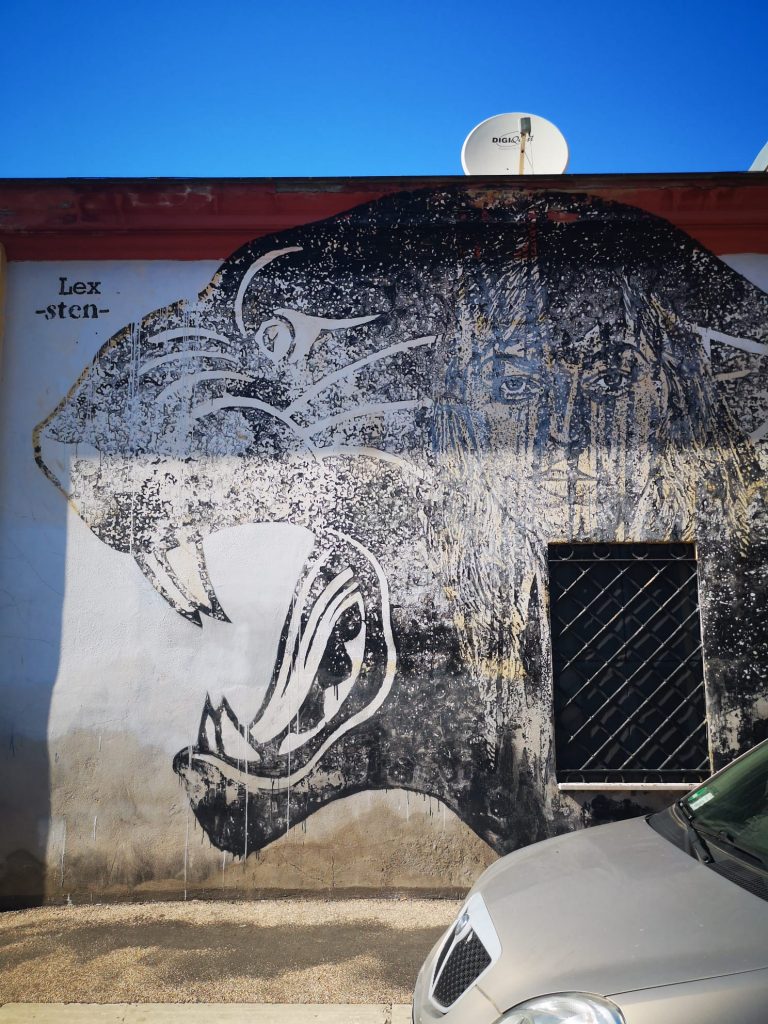 Turning around in the neighborhood, arriving at 14 Via delle Conce, we encounter an imposing anonymous face made with Sten and Lex's unique technique of stencil posters. With this technique, invented by them, the artists glue a poster onto the surface, cut out parts of the figure as in a stencil and then paint over the matrix, finally tearing the paper making the final figure emerge.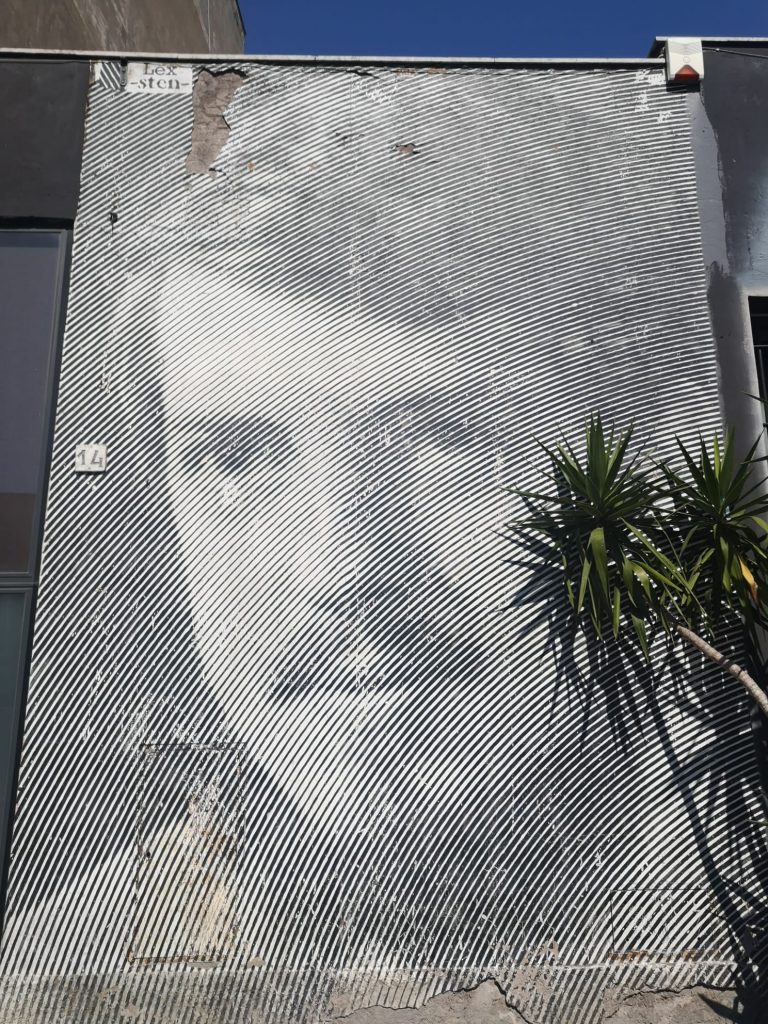 Arriving at Eataly, right above the Ostiense station, we come across the enormous Paesaggio Urbano VIII (Urban Landscape VIII), created with Centostazioni FS, for the "Stazioni d'artista" project, which involved street artists in order to requalify structures that have fallen into disrepair over the years.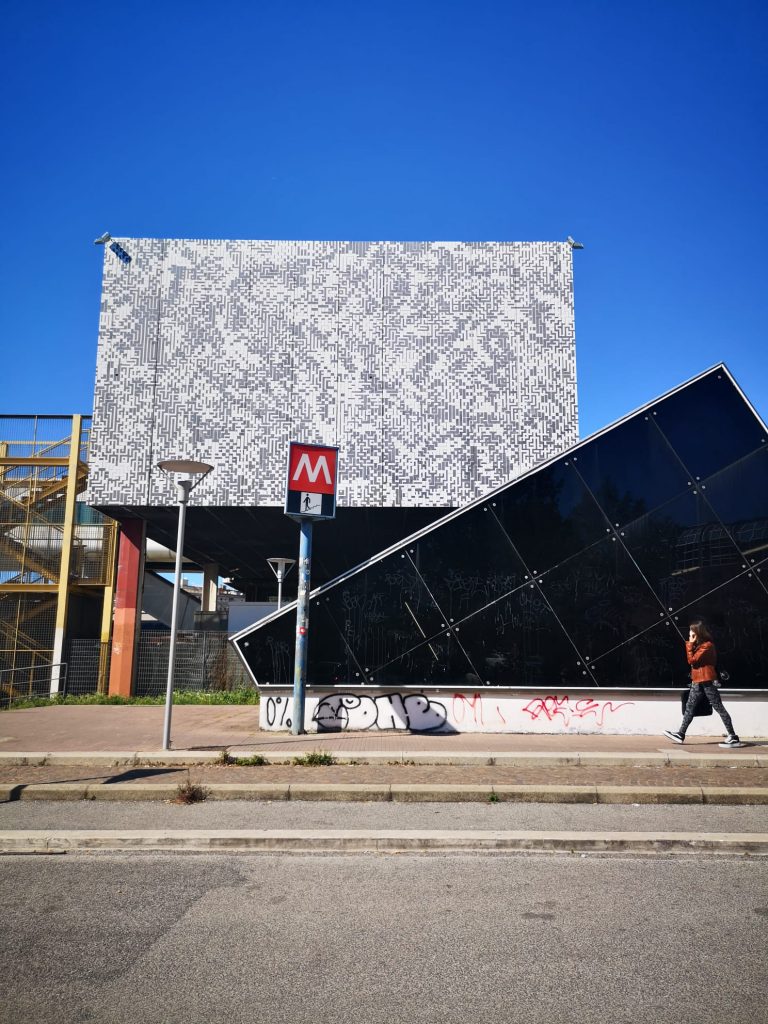 Sten Lex Street Art: Garbatella and TorPignattara
Moving towards the adjacent district of Garbatella, at the intersection of Via Caffaro and Via Fausto Vettor, we can find the 27 meters high mural made on the occasion of the Outdoor Urban Art Festival in 2013.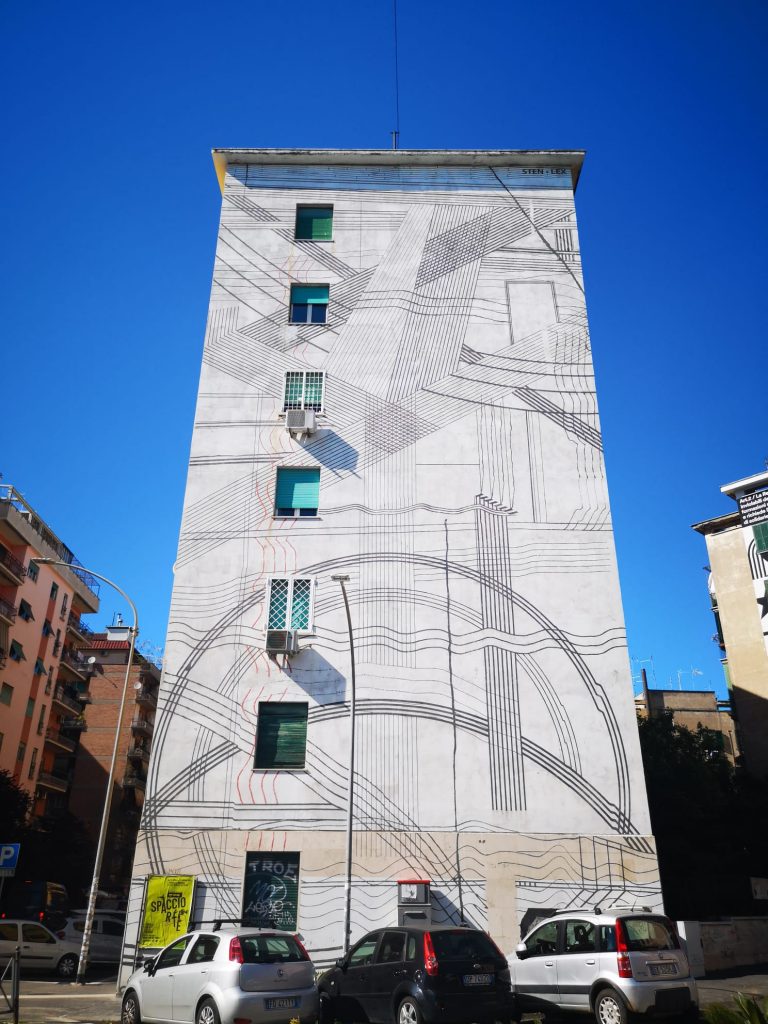 Returning to our Wunderkammern gallery in Torpignattara, in via Francesco Baracca, we see the huge Untitled created for the initiative Light up Torpigna!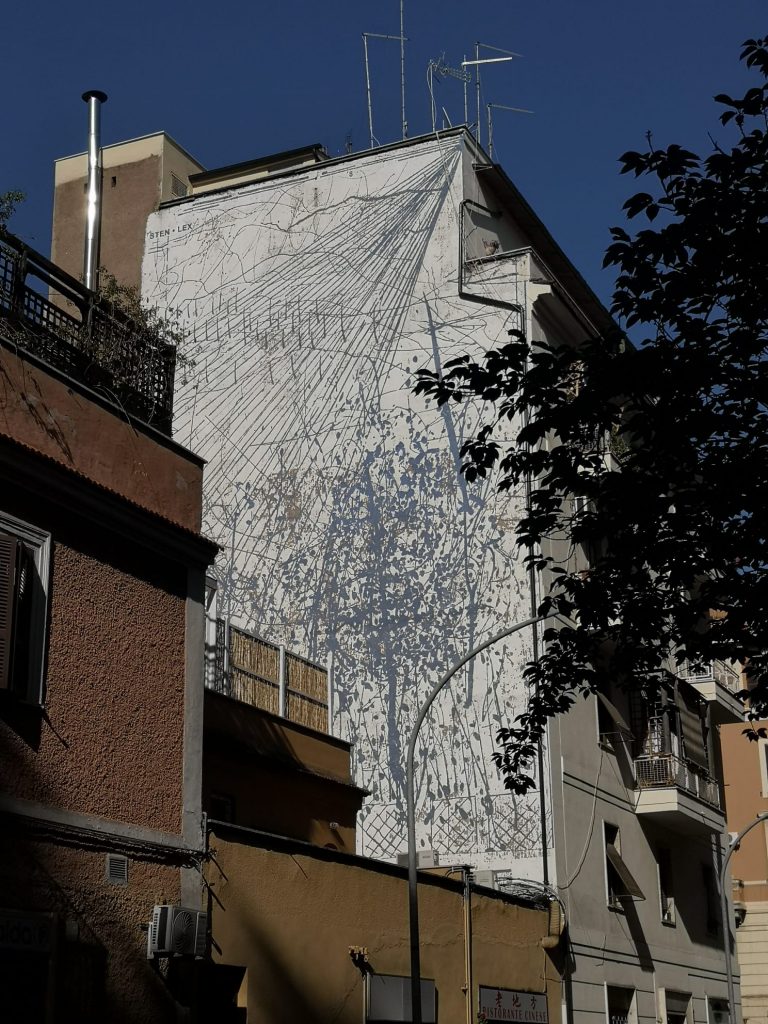 Are you curious to discover the next street art tour? Keep following us on our social networks!