Welcome back Street Art Lovers!
Today on our Street Art blog we want to tell you about the talented artist Tavar Zawacki!
Tavar Zawacki is an American artist, born in California in the 1980s. He now lives and works between Berlin and Bali, Indonesia.
From a young age, Tavar's approach to art was free of any academic schemes and he started experimenting at an early age. After buying a one-way plane ticket to Europe, at the age of 19 Tavar catapulted himself into the world of European street art, meeting well-known street artists such as Invader and Zevs. For a long time Tavar Zawacki decided to remain anonymous, signing his works with the moniker ABOVE. His trademark was an arrow pointing upwards, symbolising his mantra: to RISE ABOVE. Tavar has left his signature ABOVE in over 100 cities around the world, in 50 countries.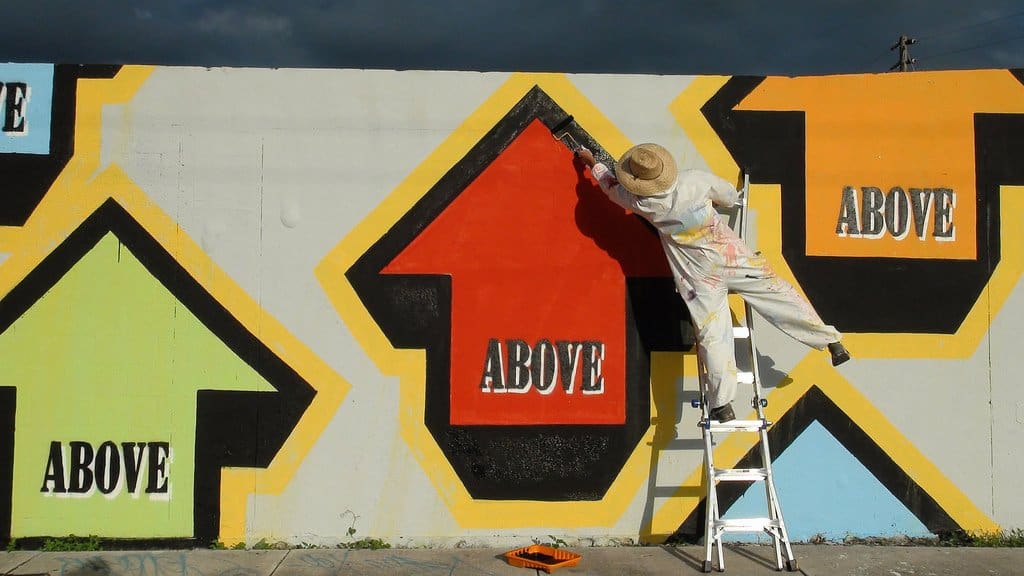 Tavar Zawacki: USA Tour
In 2004, Tavar Zawacki embarked on a tour of the United States, covering some 8,000 km and installing more than 300 "arrow" works, with puns, that make the public participate by allowing them to interpret what they see.
Tavar Zawacki: stencil
Since 2008 Tavar has also been experimenting with one of the most classic techniques of Urban Art: the stencil, producing works with a strong political and social intent, both in Europe and America.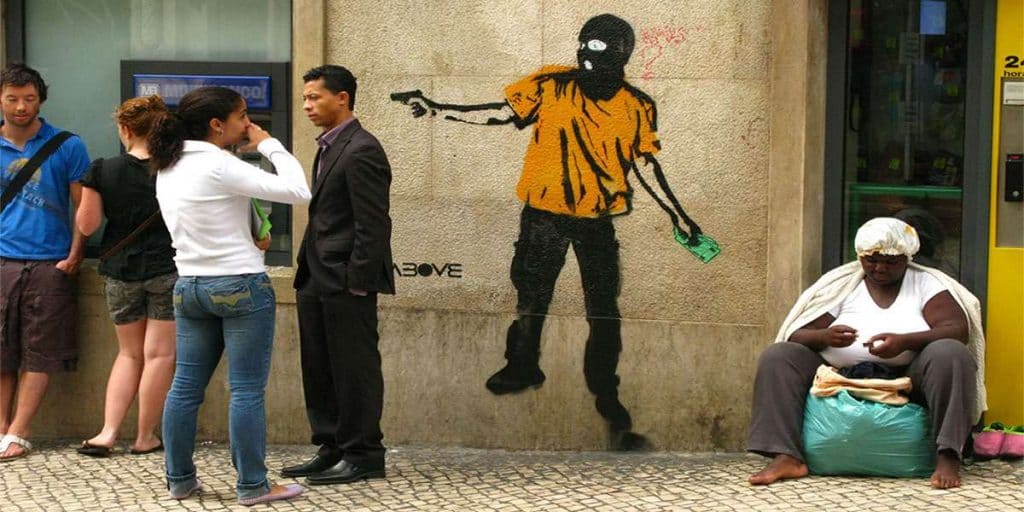 Tavar Zawacki: Shapeshifting
After years of experimentation, in 2017 Tavar Zawacki decided to emerge from anonymity and redefine his own personal style, working through geometric shapes. Bright colours, solids and voids, rhythmic repetitive lines: this is how the new unmistakable style of the American artist is configured. Among all, also the artist Shepard Fairey OBEY appreciated Tavar's work on the occasion of the exhibition "Shapeshifting" that we at Wunderkammern organised in November 2018, calling it the extreme and sophisticated evolution of his artistic research. Hoping to have intrigued you, we look forward to seeing you for a next in-depth review! See you soon!
🙂