Welcome back Street Art Lovers!
In this article we will take you around the world to discover the street artist Tellas! An extraordinary artist of Sardinian origin, he has his roots and a part of his heart in his homeland, but he is also a tireless traveller!
We can find his walls on every continent except Antarctica – not very suitable for street art 😉 – and Africa.
Let's discover some of his interventions together!
Tellas, murales in Dehli, India
Our first stop is in Asia in the fascinating city of Dehli. Here Tellas has created Terracotta, a mural inspired by terracotta, a material widely used in the region. Along with red and earthy tones, Tellas uses green and blue to paint the vegetation. Terracotta evokes the vision of a great temple full of plants, reminding passers-by in the metropolis of the presence of nature.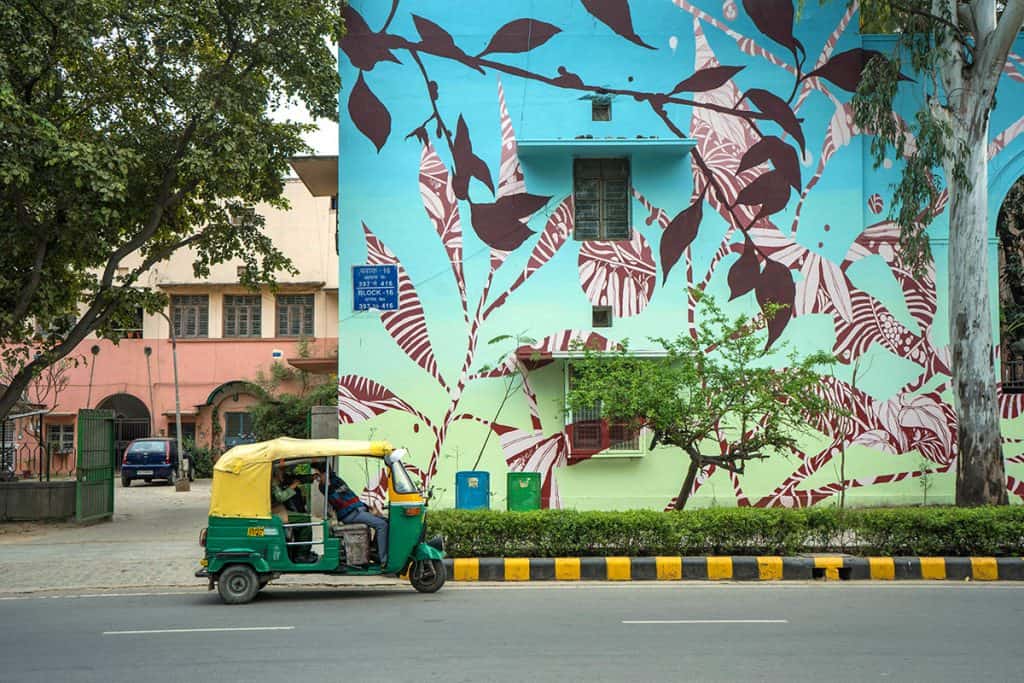 Tellas, Australia, The Barrier!
Let's move to Townsville in Australia! Tellas spent time in this magnificent land in 2017 and left the mark of his passage with The Barrier, a work all played out in shades of blue.
Australia's nature has been a source of inspiration for many of his subsequent works!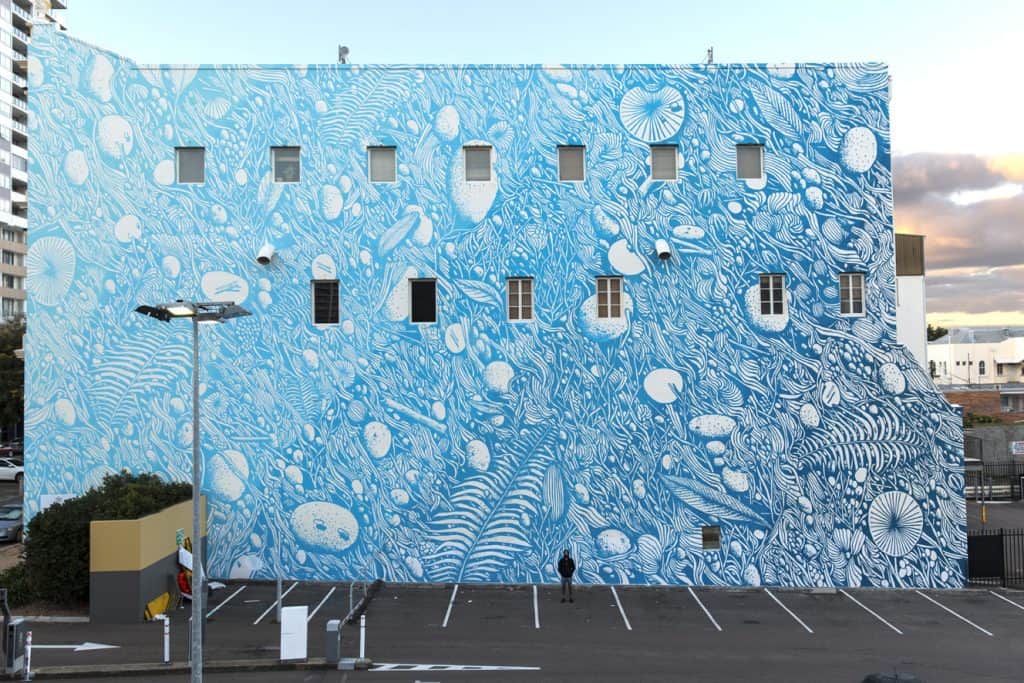 Tellas, street art in Canada, Montreal
Let's change continents and head for America! Our third stop is in Canada to see Circle of seasons, a new work of street art. Tellas, always attentive to the rhythms of nature, has worked on the cycle of the seasons in Montreal, made up of harsh and prolonged winters followed by hot summers in which the city flourishes again. Through contrasting colours, the artist has tried to convey the sensation of living in two different cities.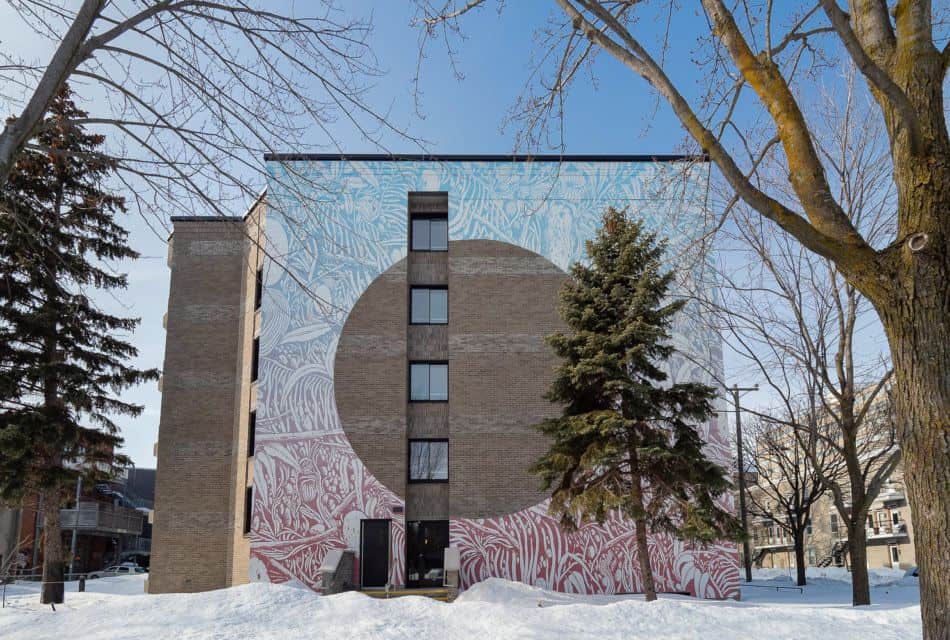 Tellas, Brazil, Sergipe
Let's stay in America but head a little further south in Latin America. In Sergipe (Brazil), Tellas and street artist Ciredz created Dry season/rainy season, a wall that captures the transformations of Brazilian nature, from arid land in red tones to lush organic elements in shades of green and blue.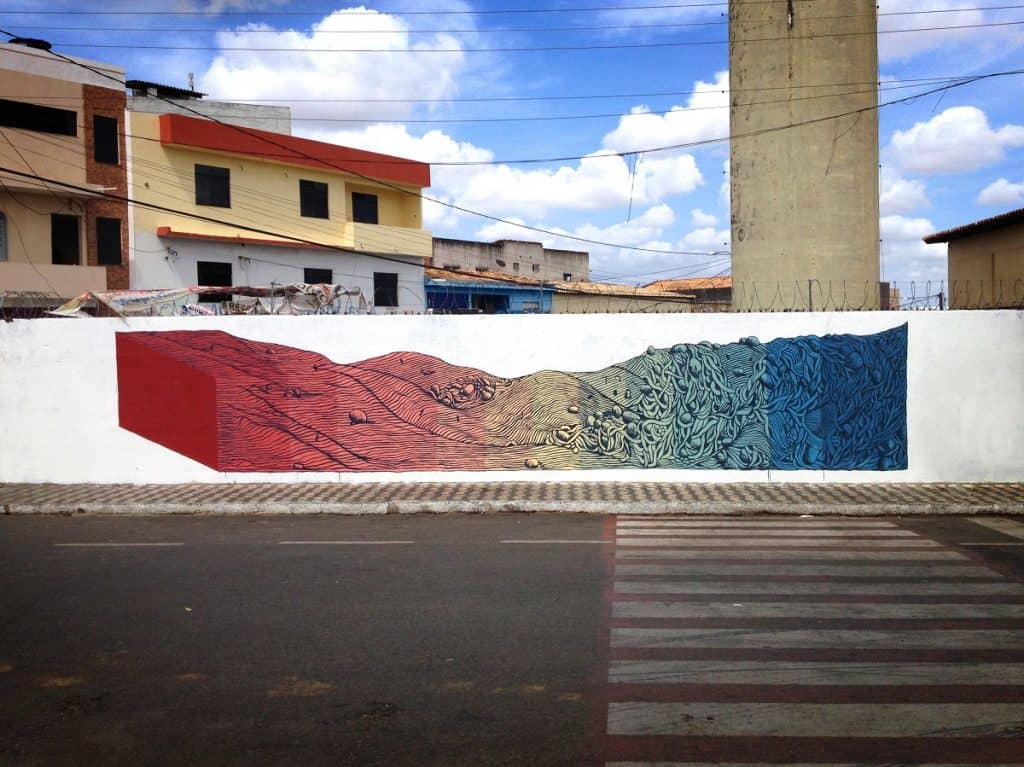 Tellas, Angers, France
Our journey ends in Europe! We take you to Angers, France, where Tellas has created a wall for the Echappées d'Art festival. Sunset, the work painted on a vertical wall near the city's Museum of Modern Art, is an interweaving of organic sections and flat shapes inspired by the tones of the sunset.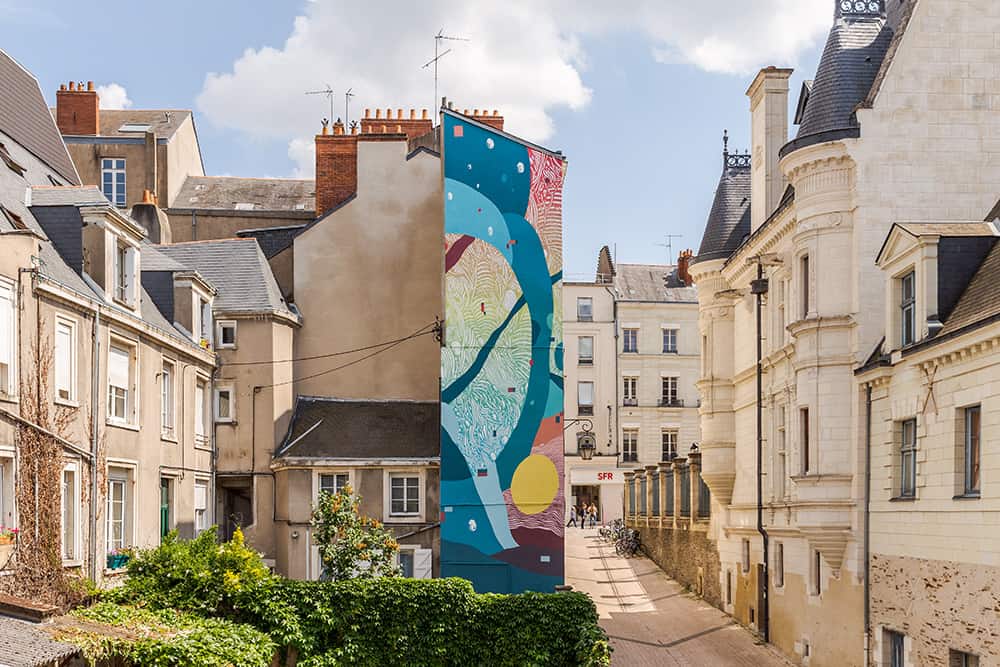 For more interesting updates, keep following our blog 🙂 Until next time!