Here we are with a new appointment! Today we want to tell you about an initiative that involved our artist Tellas!
On 24 September the first mural was inaugurated on the walls of La Sapienza, created by Tellas!
Tellas Street Art
Tellas began his journey into Street Art in Sardinia, where he was born and raised. It was there that he developed his personal and intimate vision of the natural elements that characterise the surrounding landscape. Experimenting with various media including painting, printmaking, audiovisual production and drawing, Tellas has developed a unique style with which he brings nature into the city.
Tellas: La Sapienza – University of Rome
On the walls of the Faculty of Medicine and Psychology at Rome's La Sapienza University, in the San Lorenzo district, Tellas has created a huge mural entitled The Perception of Landscape.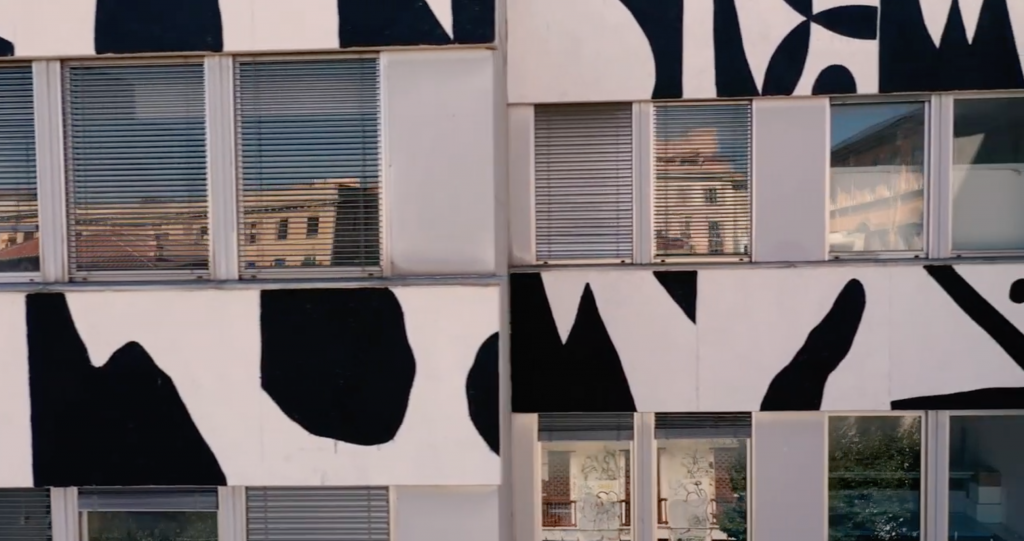 It depicts elements of Biology and Psychology, the disciplines that share the building's spaces. The artist created a grid work following the building's division into white and grey rectangular blocks, in which he created shapes that could express all the power of perception, vision and restitution of the landscape.
The work was realised on the occasion of the 50th anniversary of the birth of degree courses in Psychology in Italy, thanks to a co-design and co-financing agreement with the II Municipality of Rome. It is an operation to enhance the heritage of the Sapienza University, but also to open up to the territory and restore urban environments.
We love it! Do you?🤩