Here we are with a new artistic appointment!🤩
On our Street Art blog we have already talked about one of the most important exponents of the world of illustration, Emiliano Ponzi.
With his beautiful works, Emiliano Ponzi has covered the covers of magazines and journals around the world and has won international awards.
The Emiliano artist has also received prestigious commissions, such as the one to create a series of illustrations on the New York subway map, received by none other than MoMA!
Emiliano Ponzi: art for the MoMA
First drawn by the great Italian illustrator and designer Massimo Vignelli in 1972, the map of the New York subway is a graphic reproduction of the huge transportation network created in 1904 which, with 24 lines and 472 stations, is one of the largest in the world.
The Museum of Modern Art in New York, together with the New York Transit Museum, commissioned Ponzi to tell the story of this legendary map, starting from its origins. The project then landed in a book, "The Great New York Subway Map", and an exhibition at MAMBO in Bologna in 2019.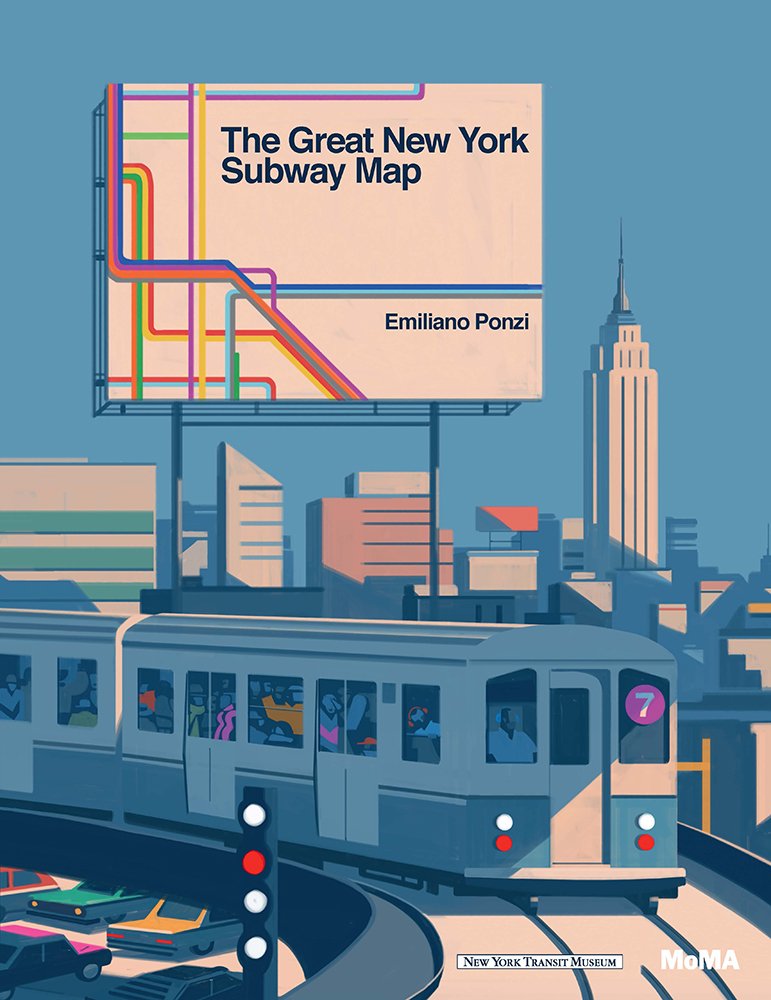 A tribute to Vignelli's work, "The Big Map of the New York Subway" is a book suitable for adults and children alike, thanks to fun, colorful illustrations in full Ponzi style.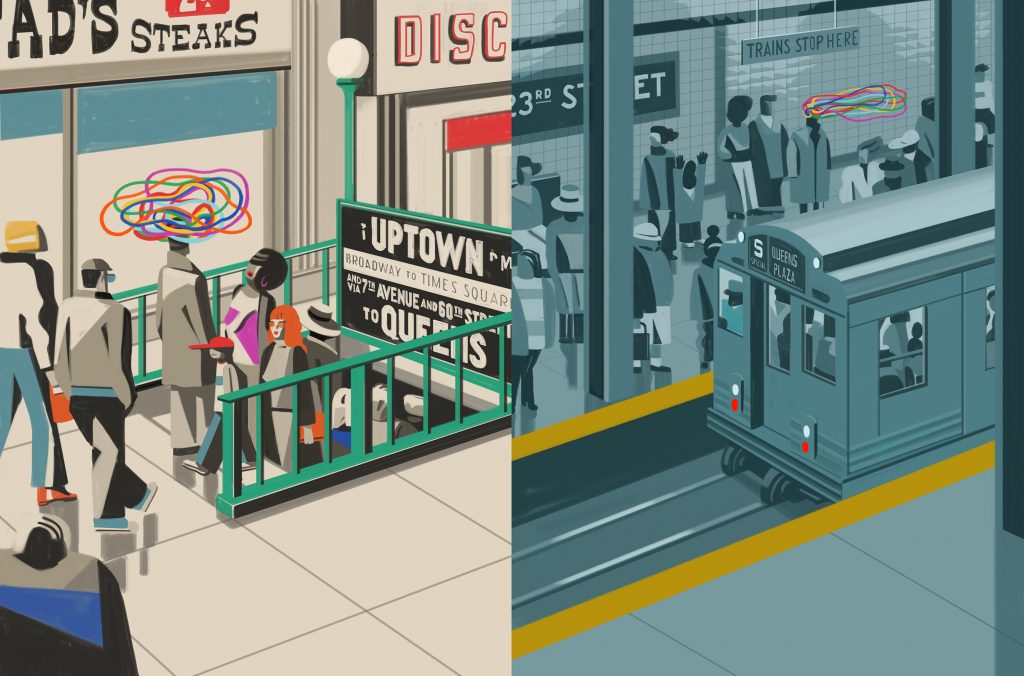 And have you read it?😊