Welcome back to our street art blog! Through a selection of 5 works, we will tell you about a milestone of our world, Blek le Rat! The father of stencil art!
Blek le Rat: stencil
Blek le Rat and stencil are now one and the same. In his artworks he contains many characters. Let's get to know some of them💪
1. Rat – Blek Le Rat (1981)
How can we not talk about his rats? Blek le Rat was fascinated by New York graffiti, he adapted urban art to his city, and created works that blended perfectly with the Parisian urban space. Blek has spread thousands of mice in the French capital, for him a symbol of freedom and diffusion, just like street art, a free art that spreads in the cities!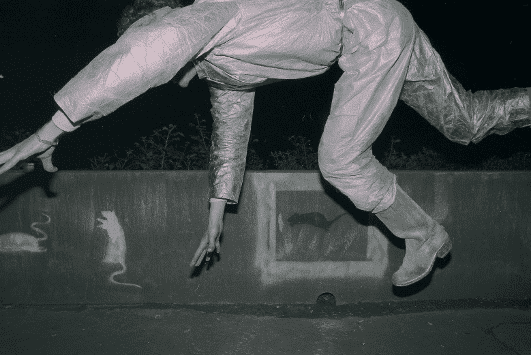 2. Cop from San Francisco – Blek le Rat (2020)
After a solo exhibition in San Francisco, Blek le Rat created this work on a building in the US city, and then reproduced it on canvas and made it a unique work on a bright red background, with his unmistakable signature: the white tail of his mouse.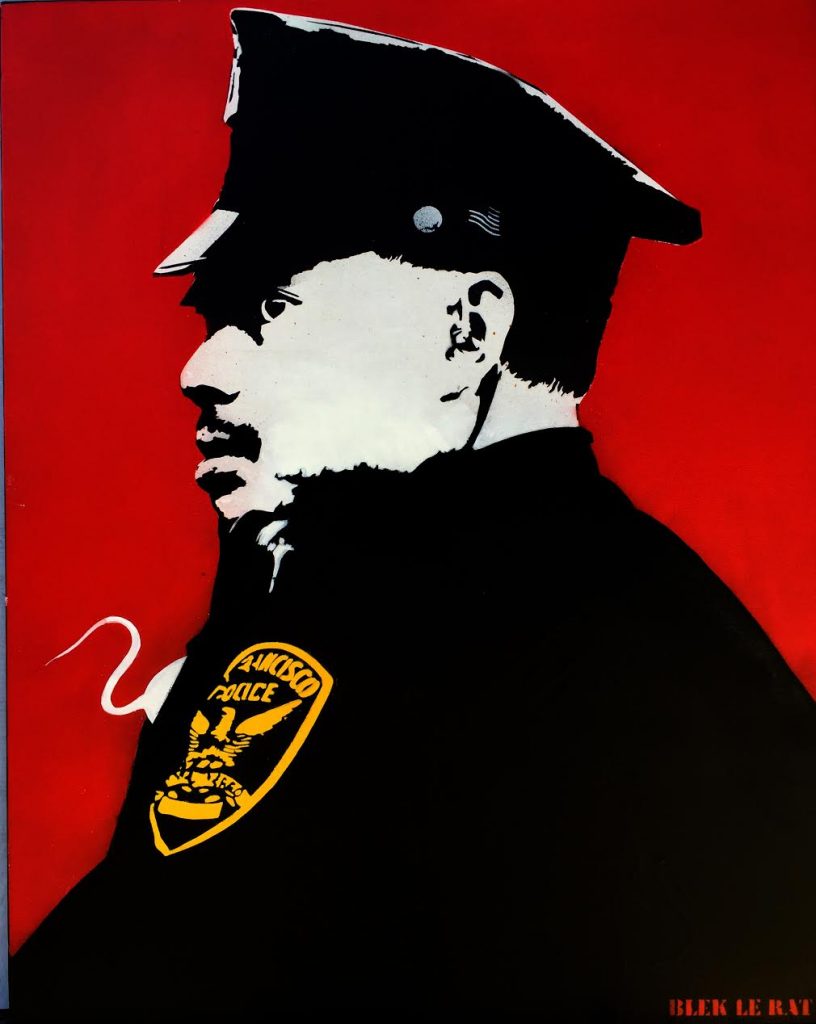 3. Lady Diana – Blek le Rat (2006)
Our artist is strongly influenced by the reality that surrounds him and, making a portrait of the society in which we live, he also reproduces the icons of his time. In this case she was portrayed by Blek le Rat Diana Spencer, known as Lady Diana, with a life-size stencil. The stencils depicting life-sized people are a novelty introduced by the artist in the 1980s.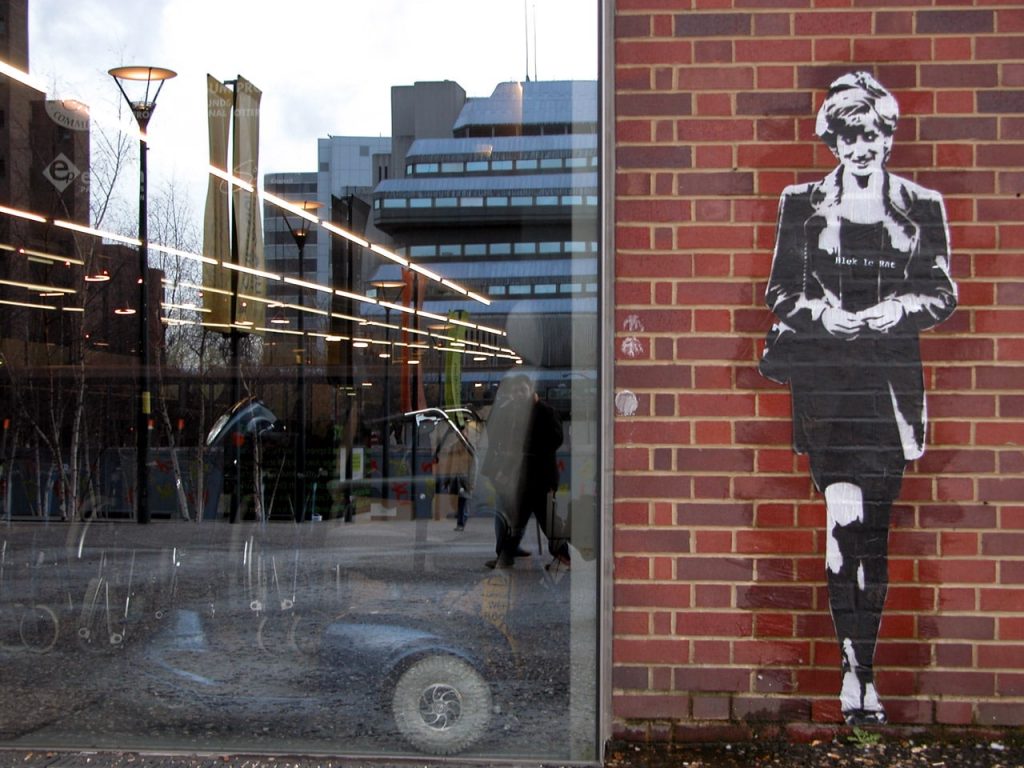 4. Florence Aubenas – Blek le Rat (2005)
In 2005, the French journalist Florence Aubenas was kidnapped in Iraq. Blek le Rat, having taken the matter to heart, has plastered the city with portraits of her. Our artist has thus raised awareness among people for the news and helped to act with greater emphasis to bring her back home.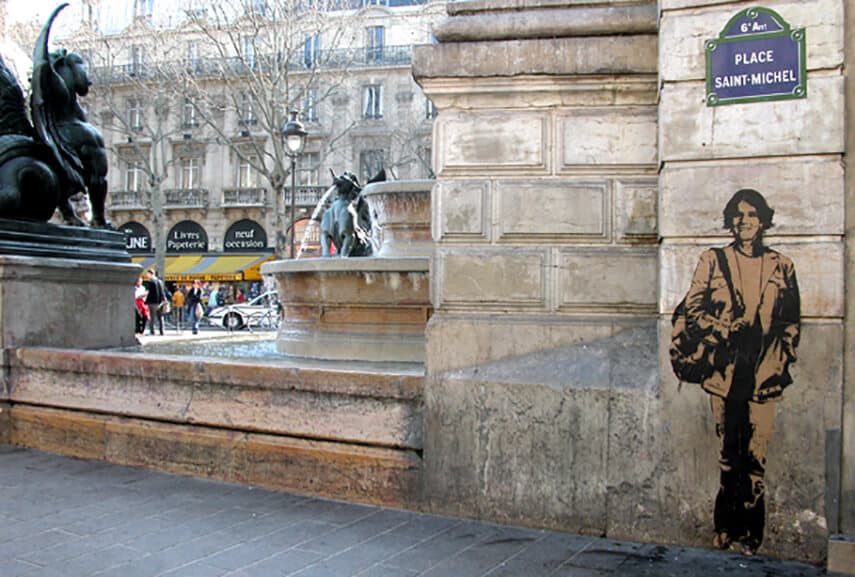 5. The Fifer – Blek le Rat (2018)
You must know that Blek is a great lover of art history! Since he was a child, his parents took our young artist on vacation to Italy, for long walks in the cities and museums. Therefore Blek's imagination is permeated by the works of the great masters and he could not help reproducing them by making them his own. Here we see his version of Manet's Fifer.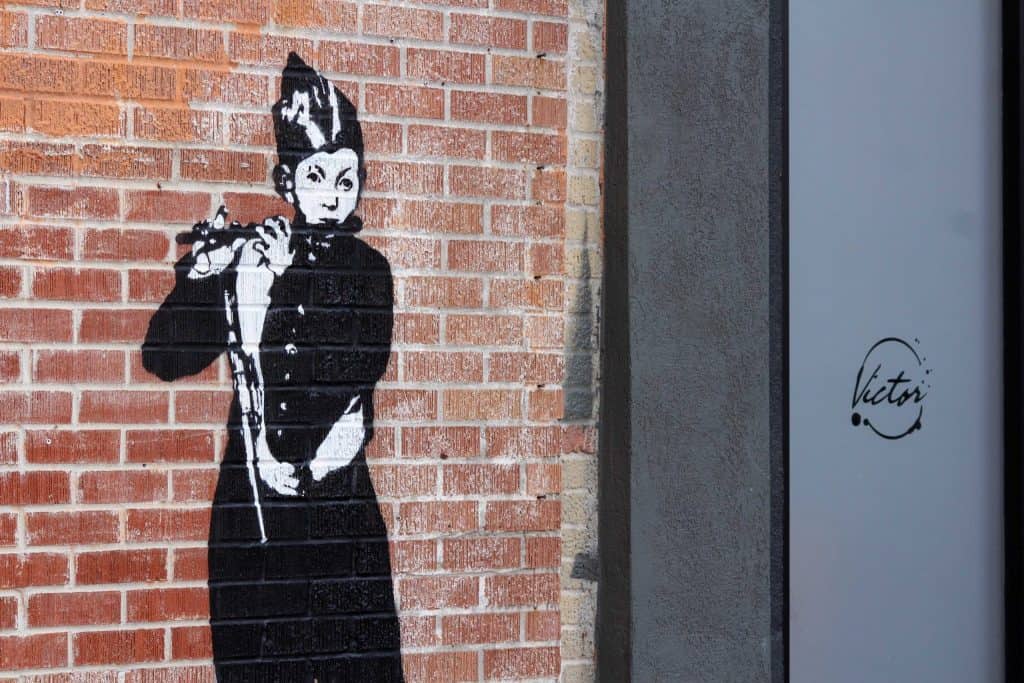 Here we are at the end of this little journey. Did you like the Blek le Rat's art?
Do not hesitate to contact us for more information at wunderkammern@wunderkammern.net! And come and visit us in our galleries in Milan and Rome!