Here we are at our blog dedicated to street Art!
The protagonist of today's article is an artist of which we have already told you a lot in the past. He is the father of Stencil Art: Blek le Rat.
On this occasion we will deepen on two works created by the artist Blek le Rat and presented on the occasion of the exhibition of Wunderkamern Milan, "Street Art Masters": "Golden Rat (On Black Background)" and "White Rat (On Black Background)".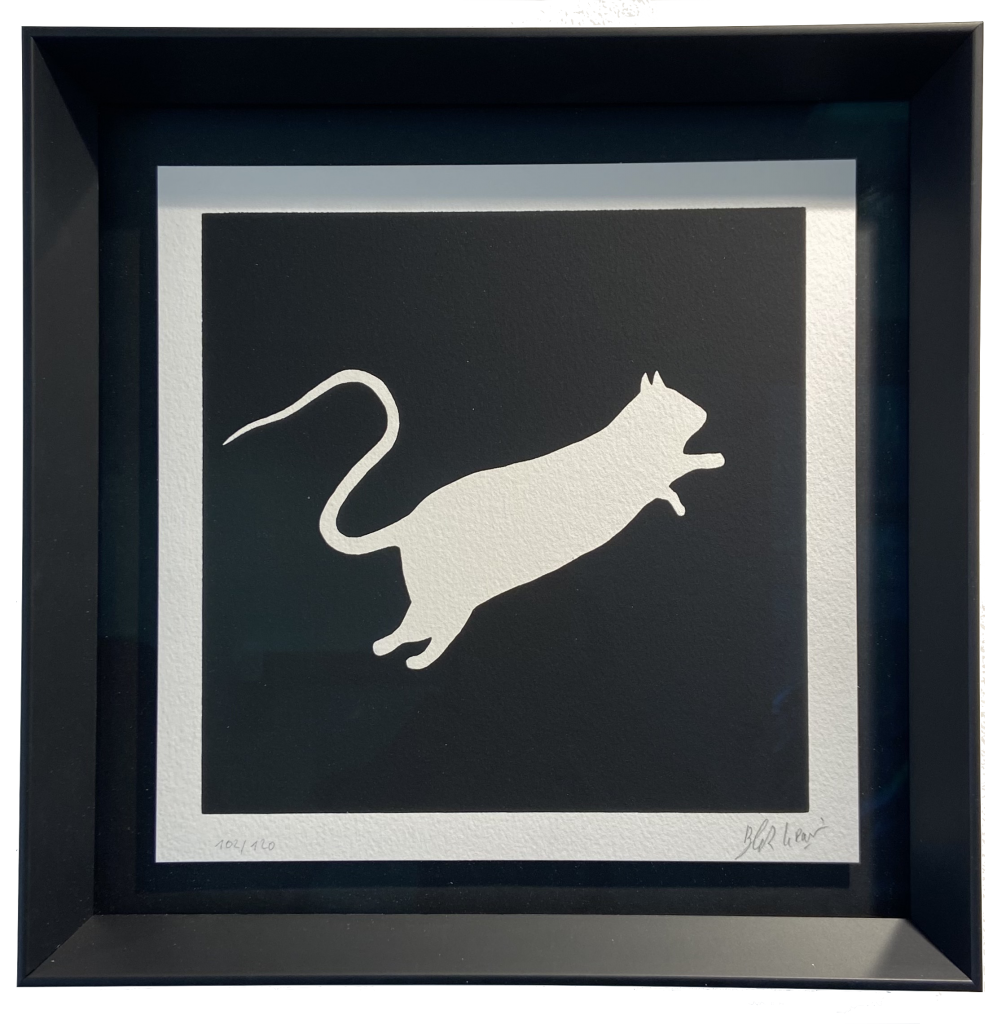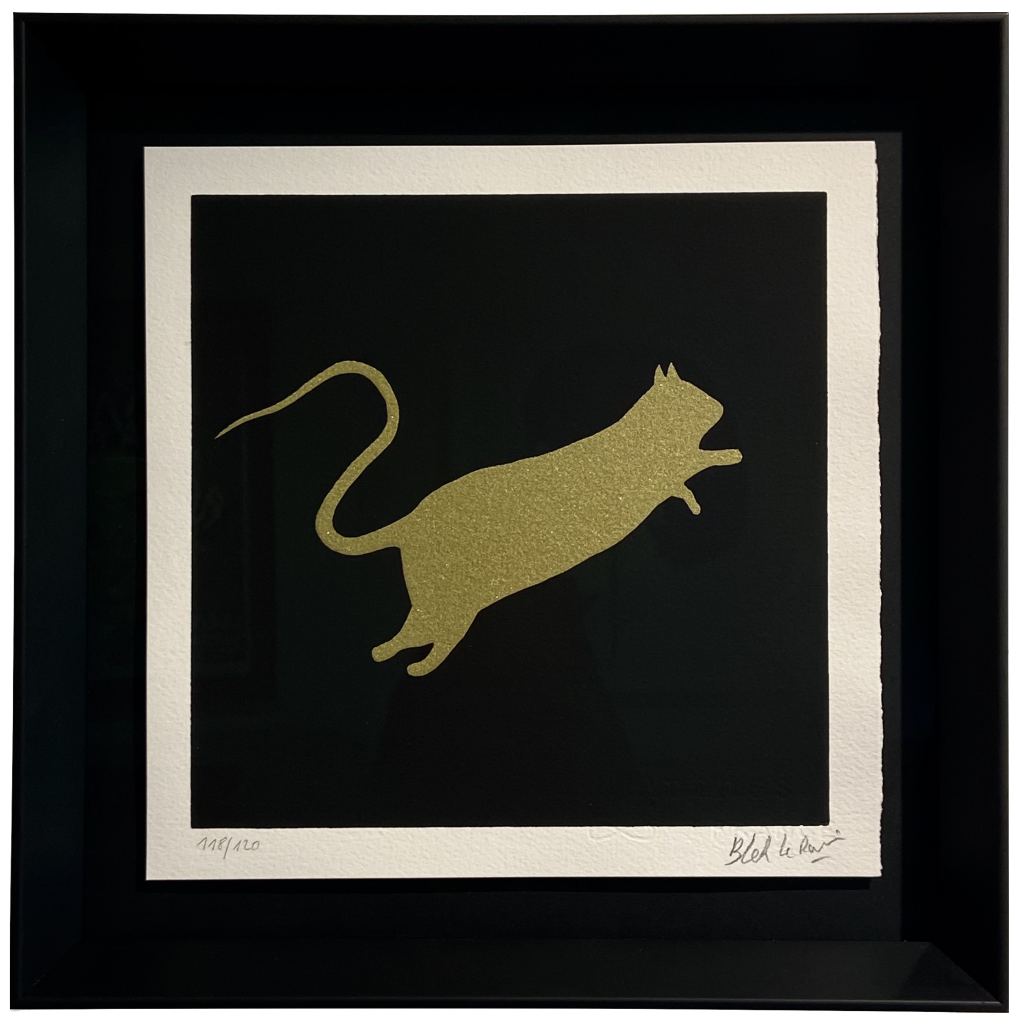 Technique and history of the "rat" signed Blek le Rat
The technique of both works is two-color screen printing on paper and they were produced in a limited edition of 120 copies, with dimensions 25 x 25 cm. Each copy is numbered and signed in the original.
These works were made in 2020 with the outline of a rat in gold and white on a solid black background.
The mouse is a distinctive feature of the works of the street artist Blek le Rat, who later became the inspiration for another star of graffiti: Banksy.
The French street artist, in fact, began painting rats in the streets of Paris since the early eighties. The mouse symbolizes Street Art itself and its ability to spread through the streets of metropolises, like a free animal and able to fit everywhere. It is no coincidence that the artist chooses this animal also because it is also the anagram of Art.
Little curiosity: 2020, the year in which the works "Golden Rat" and "White Rat" were realized, is precisely the year of the mouse in the Chinese calendar 😊
Did you know that Blek le Rat is one of the most famous street artists at the international level? If you want to start a street art collection, this is the best way to start!
We have only 3 copies available for each version, hurry to come and see them in the gallery or on our e-commerce.
We look forward to more insights, see you soon 😊