Have you ever seen the 2010 documentary Exit Through The Gift Shop? If you're a true fan of street art, you can't miss it!
The story is very engaging: it chronicles the rise of street artist Mr. Brainwash, but guess what? Several of our artists appear!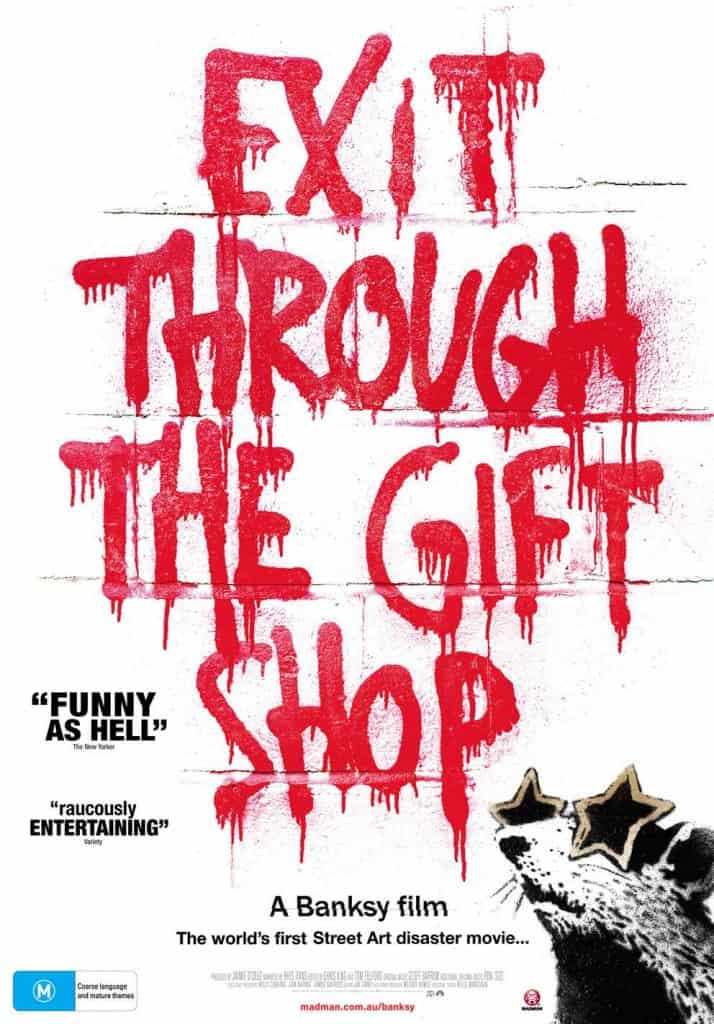 Late '90s: Thierry Guetta, a Frenchman transplanted in the U.S., begins his career as the owner of a vintage store in Los Angeles. But that's not all… Yes, because he is also the cousin of the world famous street artist Invader! Fascinated by the world of Invader, one of the fathers of street art, Thierry will begin to follow him in his nocturnal adventures, in which the artist is dedicated to urban art interventions.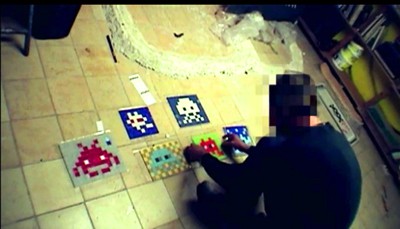 It is in these years that street art, thanks to the Internet, becomes viral and begins to be considered the greatest counter-culture movement since punk.
Thierry's greatest passion is filming. He feels the need to film anything and everything and soon understands the potential of this medium, especially associated with street art.
Every night is a different adventure, forbidden and dangerous, trying not to be noticed by the police. Thierry sees reality from a different perspective: a whole new urban world opens up before his eyes.  
Invader, Shepard Fairey OBEY and the others
He begins to get passionate and try to film and get to know all the greatest street artists. Guess who Invader introduces him to? Obviously the great Shepard Fairey OBEY, creator of OBEY Giant. Back in 2000, Shepard was already the most prolific interpreter of street-art.
A long collaboration began between Shepard Fairey and Thierry, who followed him around the world during his artistic interventions, collecting thousands of hours of footage.
It is then that Thierry has the most interesting idea: what to do with all these videos? He thought of a documentary on street art, a live chronicle of its birth and development.
He discovers that street art has many faces, and begins to get in touch with all the greatest artists of the movement. Only one artist seems to escape him: we are talking about the mysterious artist Banksy!
After meeting him, Banksy begins to be filmed by Thierry, who follows him in different cities and documents all his work.
Learning from all the street artists he met, Thierry Guetta eventually became Mr. Brainwash, dedicating himself to the street art he had been filming for years. Today he is a successful artist living in Los Angeles.
If we have intrigued you, and you want to know more about Shepard Fairey, Invader and other street artists take a look at our blog and keep following us! Until next time 🙂