Our column on the Street Art market goes on with an in-depth look at a French American artist who recently came under the spotlight for one of his vandalised paintings. Have you figured out who he is? JonOne!
JonOne – market and career
The internationally established urban artist JonOne is an artist with great potential:
100 € invested in 2005 for a work by JONONE will be worth on average 1,311 € (+ 1211%) in December 2020
Source: ArtPrice (the leading database for art prices and indices)
His works started to be auctioned in the early 2000s and since 2015 his sales have growning significantly. JonOne has been active for more than 40 years and is now considered one of the most important writers in Europe. His works were exhibited in prestigious cultural institutions such as the Fondation Cartier (Born in The Street – 2009) and the Grand Palais (Collection Gallizia, Le Tag – 2009).
JonOne – works for sale
Which of JonOne's works have fetched the highest hammer prices?
The record is held by the 1984 Rolls Royce Modele Corniche painted by the artist in his unmistakable style for the Abbé Pierre Foundation. The car, provided by Eric Cantona, fetched €128.500 at Artcurial in 2013 and the proceeds went to the foundation.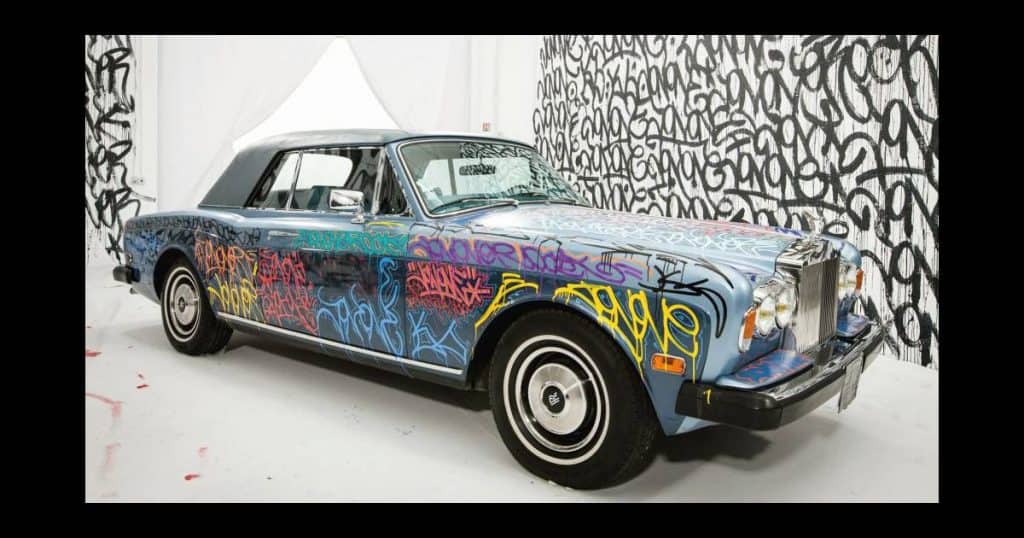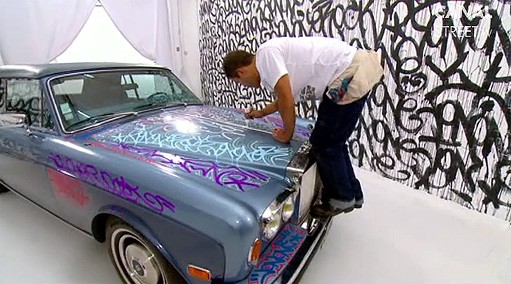 Other record-breaking works are his canvases from the 1990s. Recently, collectors have rediscovered works produced by Jon at the Hôpital Éphémère, a Parisian hospital occupied by an a group of artists between 1990 and 1997. Prices for these canvases exceed €60,000!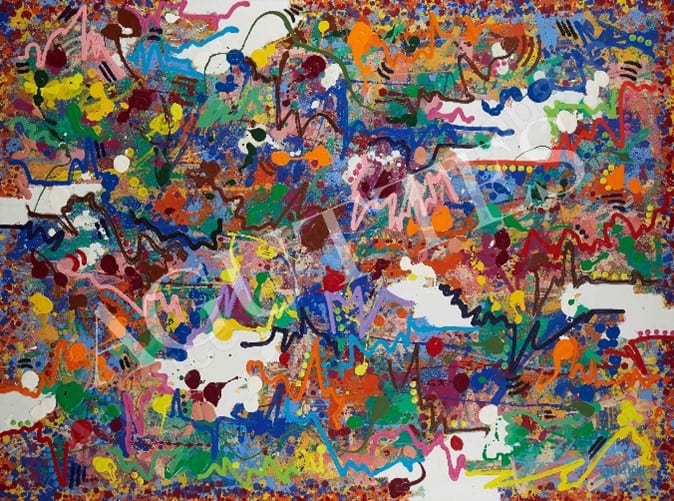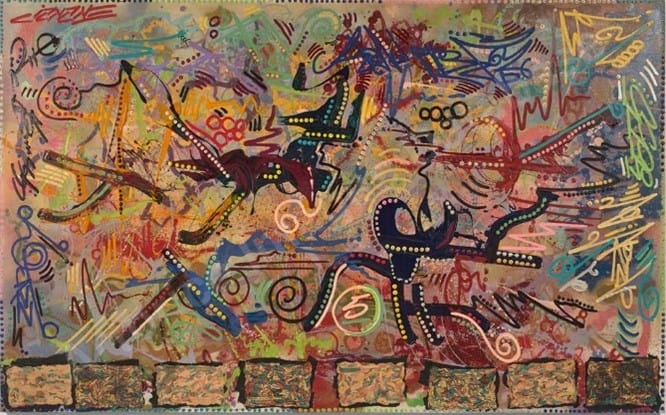 Even the most recent canvases are bought at high prices between €10,000 and €50,000, but of course the place where you can find most of these works are not auctions but art galleries (like ours 😉).
Collecting JonOne
JonOne is particularly successful in France. He has been living in Paris for many years and his collaborations with brands such as Lacoste, Guerlain, AirFrance and Perrier made him very well-known and appreciated.
Whether you live in France or not, if you are thinking of adding a JonOne painting to your collection, you can count on solid prices. JonOne's auction turnover has grown steadily over the years!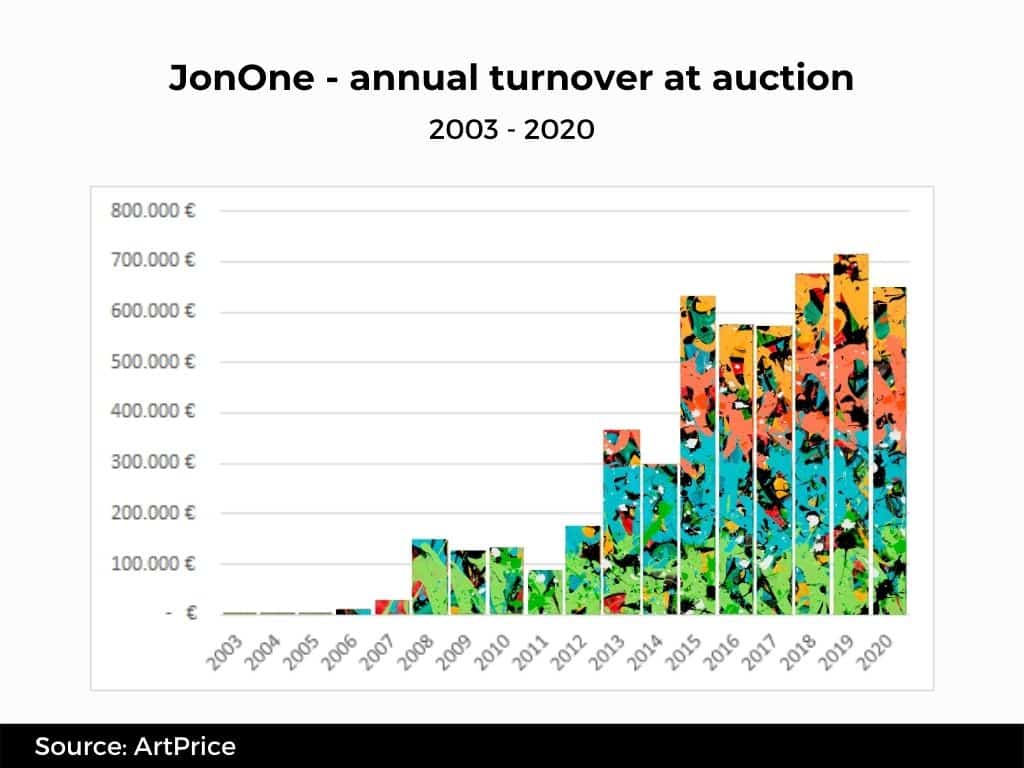 If you are attracted by the magnetic energy of his paintings, you know that a JonOne canvas is also a good investment!