Welcome back Street Art Lovers!🤗
Today on our Street Art blog we want to talk to you about the artist Ludo.
Ludovic Vernhet, aka Ludo, was born and lives in France but studied art in Milan. It was here that he began experimenting with Street Art and today his works can be seen in many cities around the world, such as London, Berlin, New York, San Francisco, Amsterdam, Tokyo, Bangkok and Hong Kong. He has also exhibited at the Power Station of Art Museum in Shanghai, the CAFA in Beijing and the Centre Pompidou in Paris.
Ludo Nature's Revenge
The Nature's Revenge series is one of the most emblematic of Ludo's artistic production: the bright green colour became a distinctive feature of his style. The subjects of Nature's Revenge are taken from the natural world, particularly insects and plants. Plants and enormous insects are designed with great precision and accuracy of detail, mixed with technological and mechanical elements. The result is hybrids, ferocious and at the same time elegant monsters.
These subjects are represented through the most diverse media: they can be found on city walls, on canvas, on paper, but they are also photographs and sculptures.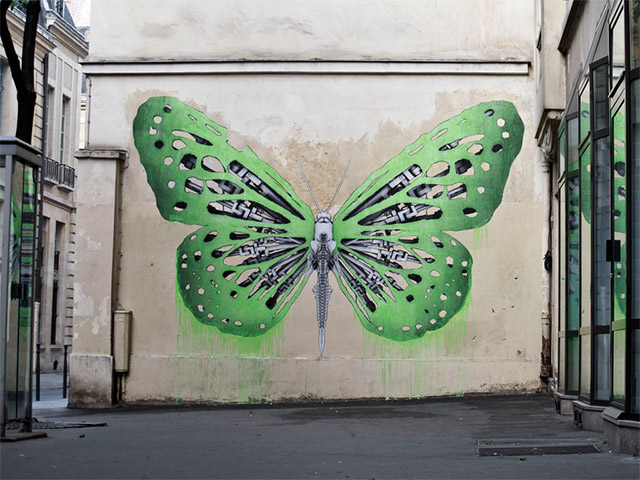 What is the message?
Simple: how much man takes Nature for granted, trying to modify it as he pleases and often causing great environmental damage. So, Ludo imagines a Nature that decides to take revenge, turning into a dangerous enemy, trying to protect itself from man's attack. Street artist Ludo's gaze here is ironic and provocative.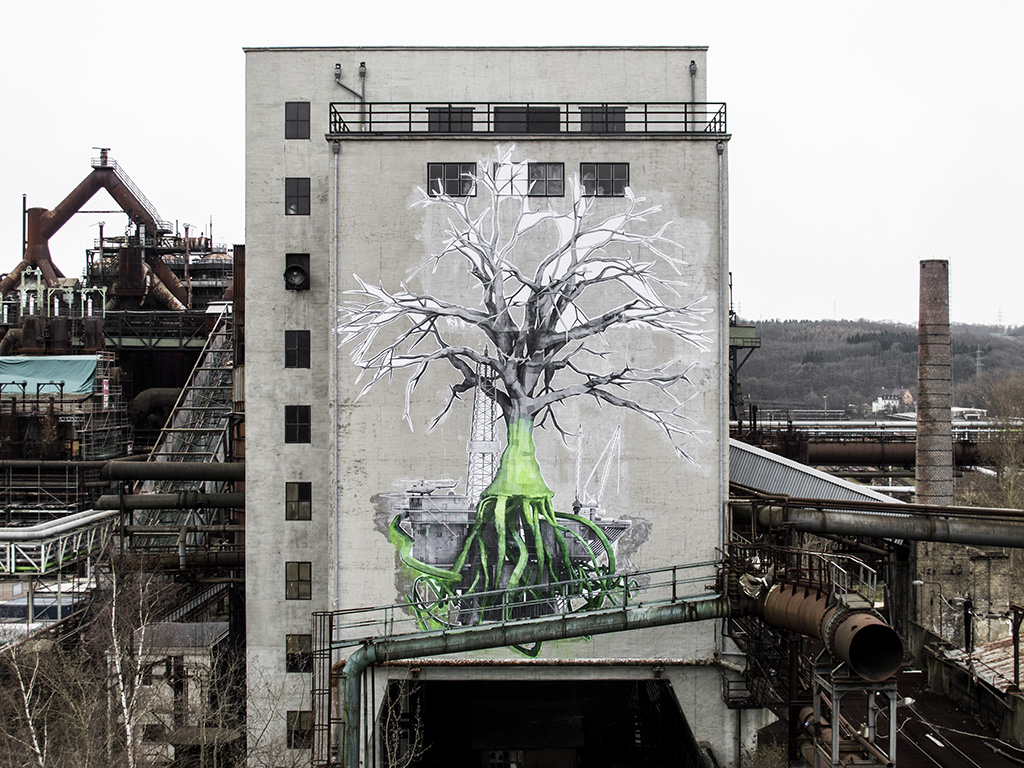 In short, Ludo is an artist to watch out for.
If you would like more information about Ludo's works, please contact us at wunderkammern@wunderkammern.net, we will be happy to answer your questions!
See you soon😊