Today we are going to talk about the beginnings of street art. Artists such as Keith Haring or Basquiat revolutionized the art scene in the late 70's and early 80's in New York, giving birth to a new underground movement that still did not have the name of Street Art and was still done in secret. The protagonist of today, for a great intuition, was present in those pioneering years right in New York, we are talking about the master Paolo Buggiani.
Paolo Baggiani: biography
Paolo Buggiani, an artist of Florentine origin, went to New York at the end of the seventies. Driven by a rejection of conventional painting, he became part of the revolution that was happening. On that occasion he began to reflect on the time of the work of art, coming to the conclusion that it did not matter how long a work of art lasted, what mattered was the message it managed to convey, eternal.
Paolo Buggiani: art
It was in 1979 that Paolo Buggiani began to paint symbolic images on the snow of New York, creating the ephemeral work par excellence. He created images that alluded to the passage of time: he painted an "artificial spring" on the snow, as a "desire" that would be completed with the melting of the snow itself and of the image.
But in addition to a reflection on time and on what remains of a work, the artist felt the need to rebel and disobey the laws of the art market, at least in the phase of conception of the works. He thus chose to familiarize himself with the most disobedient and ephemeral element there is: fire. Buggiani, taking New York as a stage and open-air museum, staged his fire sculptures: the minotaur, the landscape of New York on fire, the Unsuccessful Attack To The World Trade Center and other Ephemeral Sculptures in Motion.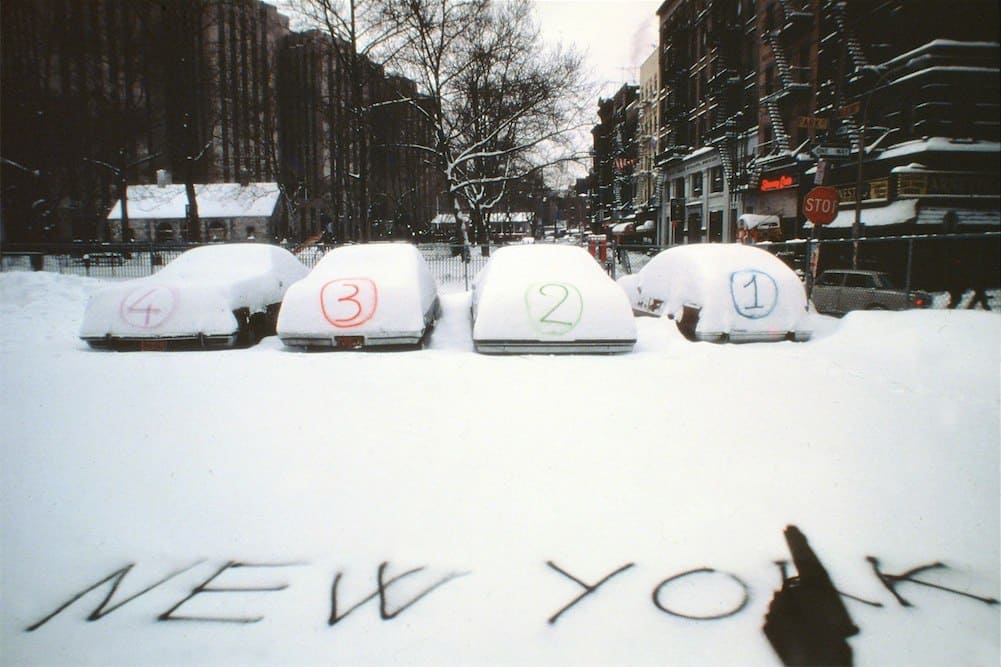 Paolo Buggiani also created the "paintings on reality": paintings made on Plexiglas interposed between the camera and the photographed subject, modifying it.
Also of great revolution was his Wearable art, in which the painting comes out of the canvas and is worn by the body.
Paolo Buggiani's art is rich in meanings. It is dynamic and intense, reflecting the need to rebel against the restrictions of the seventies and eighties, as well as the desire to create a "parallel reality" in which creative freedom is the guide.
Keep following our street art blog for more insights!
Until next time!