To all curious and aspiring collectors: in this article you will find a brief history of the street art market.
1.200.000… 1.300.000… 1.400.000$! Sold to the gentleman over there! Congratulations, Banksy – "Girl with balloon" is yours!
How did it happen that the works of street artists, who wrote on walls and underground cars and regularly got into trouble with the police, were auctioned for millions of dollars?
Contemporary art collectors
Let's take a step back. Headlines such as "Jeff Koons – Rabbit – fetched $89 million!" or "Banksy – new auction record!" are familiar to us, the stellar prices fetched by certain living artists are the norm, yet it was not always so. Contemporary art started to attract the interest and investment of collectors around 40 years ago and has now become one of the leading segments of the art market. The emergence of the street art market is part of this explosion of contemporary art collecting.
The boom of Street Art: Basquiat and Keith Haring
It is difficult to establish once and for all what made the market fortune of this movement. Certainly, its ability to speak to a large audience and to attract media attention played an important role.
The first star of street art was Jean-Michel Basquiat, an artist who has been at the top of the rankings for more than ten years. Since his first record at Sotheby's in the 1980s ('Red Rabbit' sold for $100,000) he has not stopped. Just think how much MoMA may have regretted turning down an offer from Lenore and Herbert Schorr, friends and collectors of the artist, who wanted to donate a Basquiat to the museum.
After Basquiat came success for Keith Haring. With the opening of his "Pop Shop" in Manhattan where he sold products in his unmistakable style, he inaugurated an alternative market. Not only fine art, but also affordable items that made his art more accessible.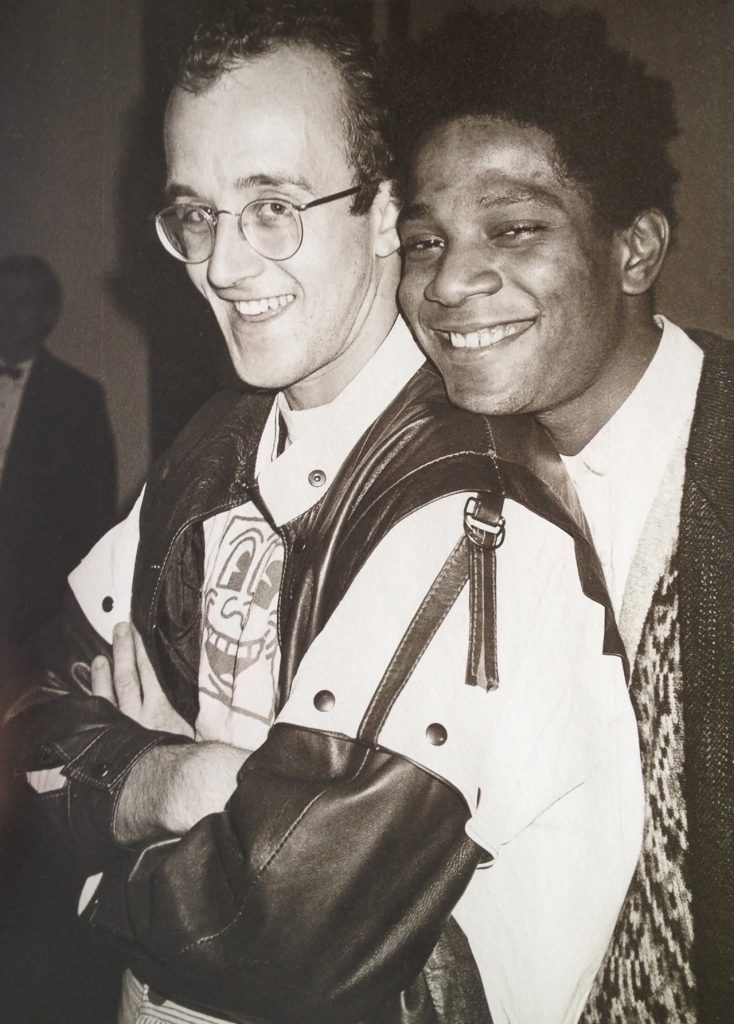 Street art: today's artists
In the 1970s, when it all began, people thought that graffiti would be a passing fad, but here we are, forty years later. Street artists are among the world's best-selling artists: Shepard Fairey, Banksy, Kaws, VHILS, Invader, JonOne… a fortune for artists and collectors alike!