Wunderkammern Gallery in Tor Pignattara, Rome
The headquarters of the Wunderkammern gallery in Rome is in one of the most multi-ethnic and lively districts of the capital, we are talking about Tor Pignattara. In this place different cultures and traditions are mixed up together and give life to a unique melting pot: ranging from Bangladesh to Peru, there are so many different restaurants or places of worship, that it is almost impossible to describe a neighbourhood like this. This multiethnicity has inspired many street artists.
Tellas, SPACE Tor Pignattara project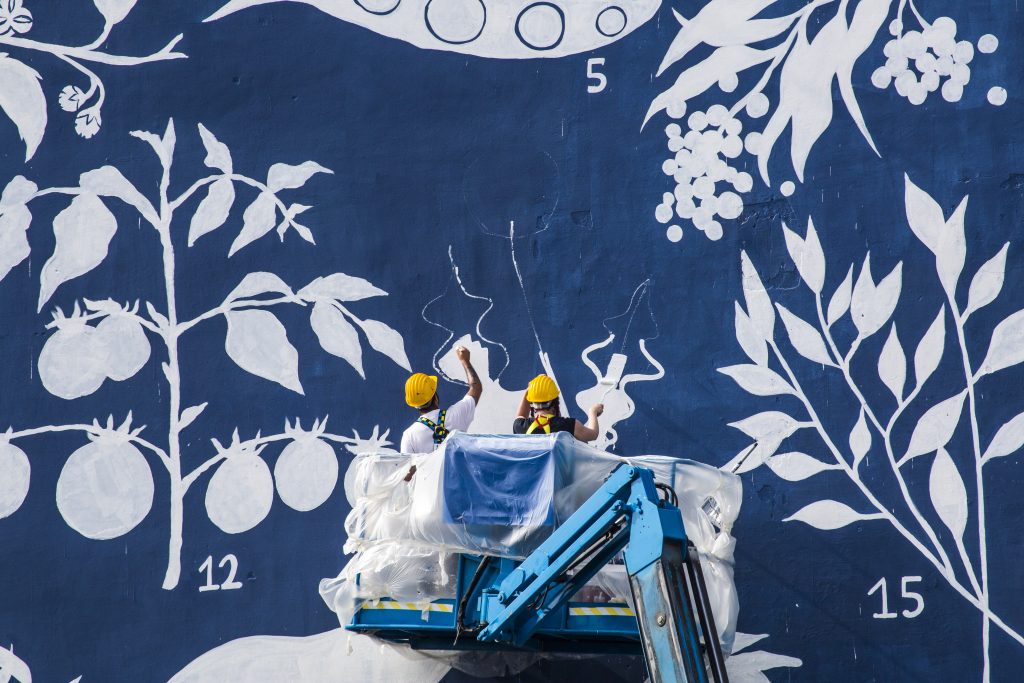 We have already told you about the incredible works of the artist Tellas, characterized by a visual study of the landscape to make the artwork dialoguing with its community. Today we want to tell you the story about one of his latest projects created with the Wunderkammern gallery right in Rome in the heart of Tor Pignattara: "Herbarium"
"Herbarium" was born in 2019 in Via Acqua Bullicante 110 as a result of the "SPACE Tor Pignattara" project, created in collaboration with Melting Pro and Ecomuseo Casilino ad Duas Lauros. The mural is the result of a work that involved 15 artists under 35 years old, coordinated by Tellas, following a long and in-depth research of the territory.
The artists, in fact, have not simply limited themselves to questioning on the theme of "fragility" within a neighbourhood like Tor Pignattara, but have developed a research of the territory starting from the citizens.
Herbarium: art, nature and cuisine
Following the example of other works by Tellas, this site-specific work represent nature as its main theme, but in this case, the artists have focused on an element that unites every culture linked to roots ancestral: cooking.
Each place preserves its recipes and culinary tradition from generation to generation and the work represents the raw materials belonging to each culture.
From ginger to coriander, from avocado to wild asparagus, but as well as passion fruit and the rosemary plant, are just some of the products that are represented in this incredible mural, all depicted on a blue background reminiscent of the ancient herbaria.
The plants are also numbered and identified with a Latin caption in order not to privilege any modern language, to give them their scientific denomination which is understandable to anyone.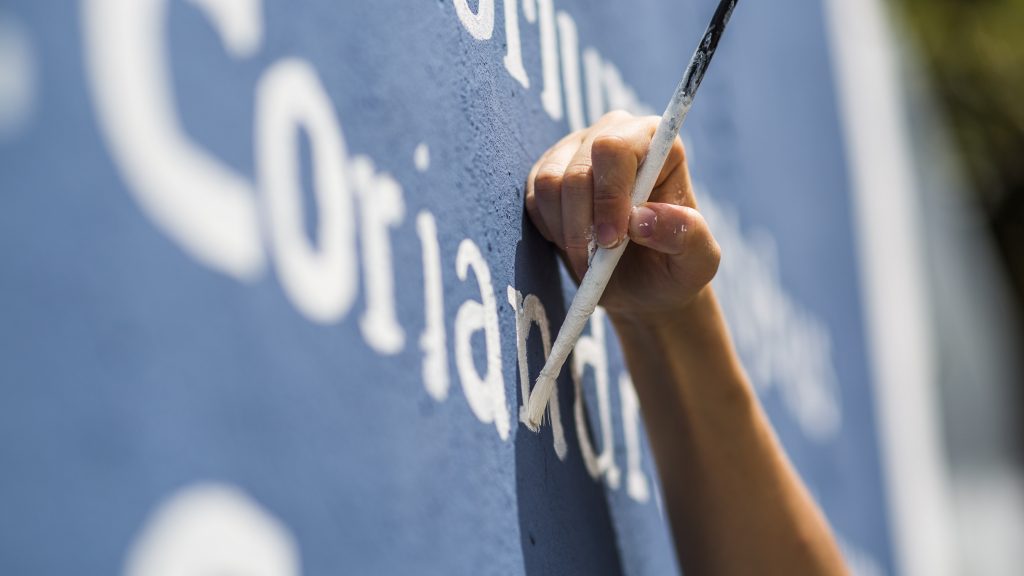 Stay tuned to discover Tellas' work and the stories behind the gallery's works!🤩