Good morning street art lovers!
Today we want to offer you a special selection of 5 works by Shepard Fairey (OBEY Giant)! First of all we want to anticipate that the works of Shepard Fairey hide deep reflections and important meanings, related to current issues, both social and political. So read carefully and take notes if you want to expand your collection of street art 🙂
1. O.G RIPS (2019)
Legendary club born in San Francisco in the '30s, the Fillmore has always attracted a large audience of music experts. It is from its psychedelic posters published in the 1960s that artist Shepard Fairey takes inspiration for O.G. RIPS. Not only: Shepard Fairey's attention towards these posters comes from an authentic passion that the artist has for musicians such as Jimi Hendrix and John Van Hamersveld, so much so that he incorporated the image of the wrestler in a psychedelic drawing, as these characters used to do in their graphics. In fact, the American artist had already been developing a strategy to make his OBEY Giant sticker campaign even wider and more visible for some time, changing the design and making the colors more vivid. Fairey inserts colors, rips and patterns reminiscent of psychedelic imagery on and around the iconic face. In short, a not-to-be-missed version of the famous face of André The Giant!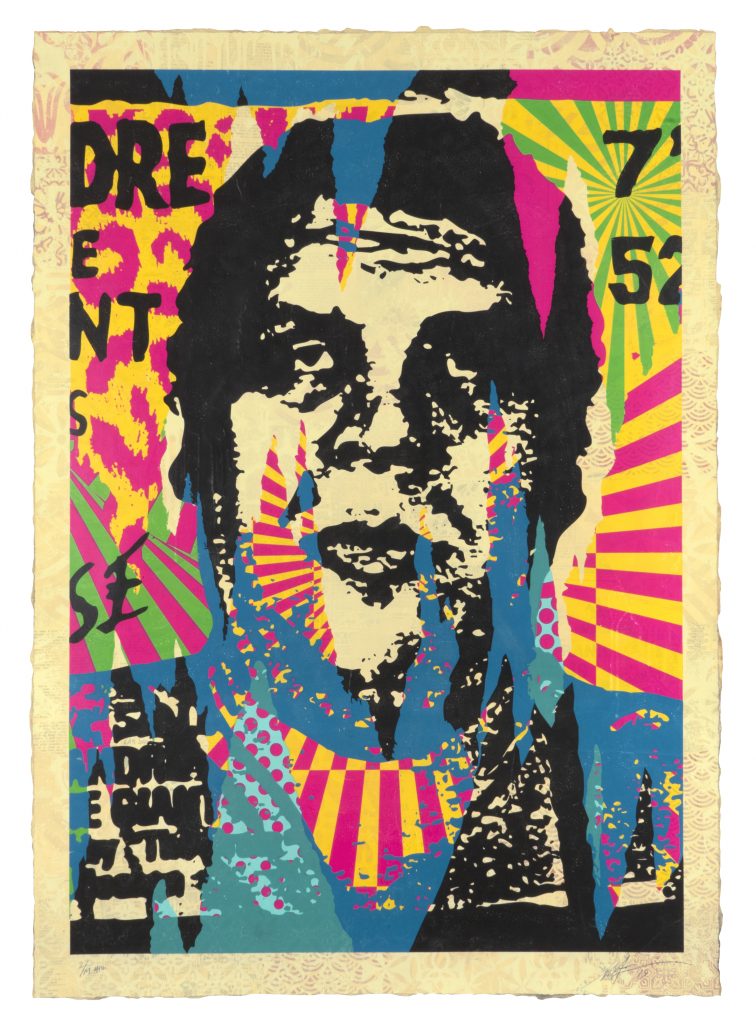 2. CHOMSKY (2019)
For Shepard Fairey, Noam Chomsky, famous philosopher and linguist, is a reference point: his linguistic theory has shown how language can be manipulated and become an instrument of power. Here the philosopher has an extremely rock look!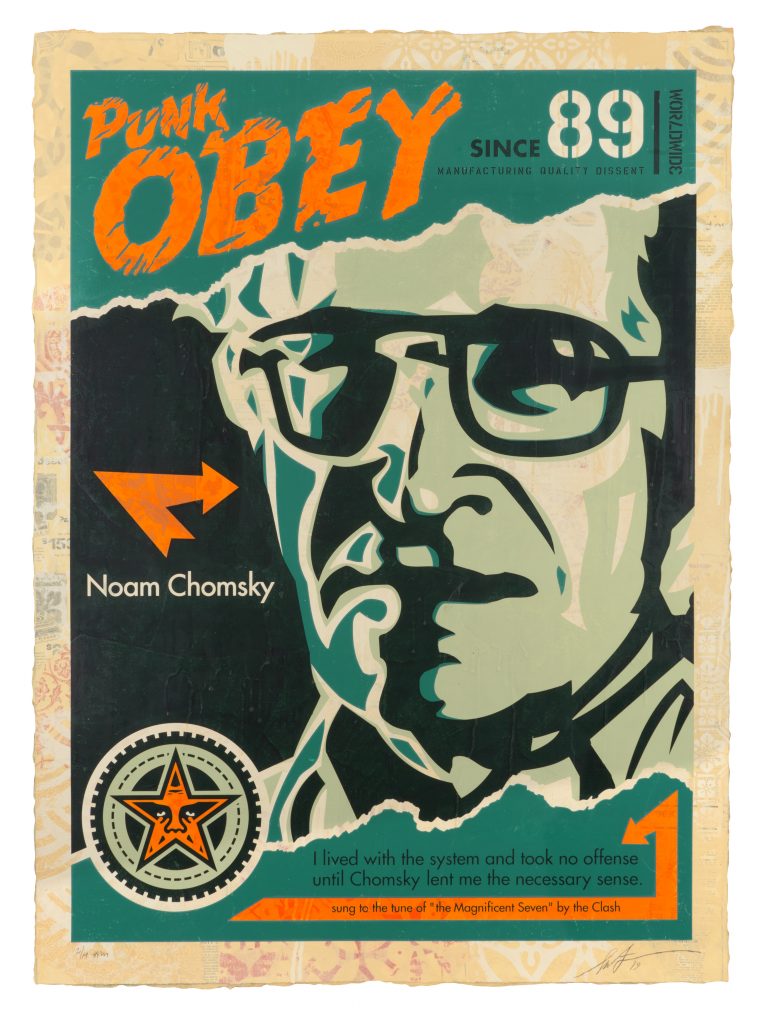 3. JESSE NUBIAN (2019)
In his work Jesse Nubian Shepard Fairey portrays the Reverend Jackson civil rights activist of the African-American community. With the pan-African color scheme of red, black and green, Shepard Fairey OBEY represents not only a legendary icon, but also a symbol of freedom.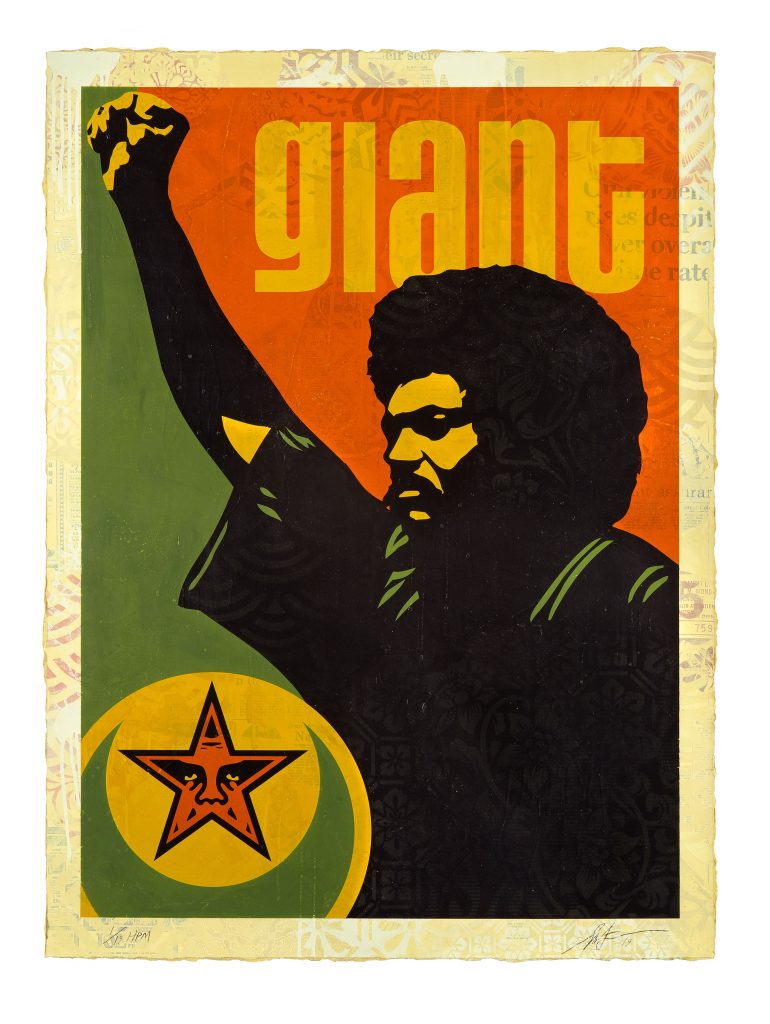 4. JELLO BIAFRA (2016)
A big fan of the punk band Dead Kennedys, which also inspired him from a creative point of view, Shepard Fairey dedicated this work to frontman and lyricist Jello Biafra. After making a skateboard for the musician on a photograph by Glen E. Friedman, the three decided to make a signed series. This one in particular is a beautiful edition made with the Rubylith technique!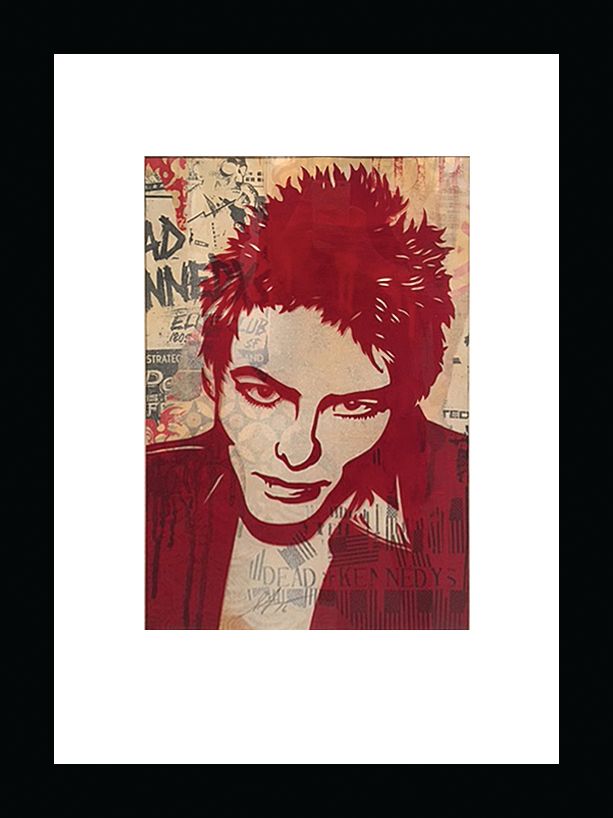 5. ST. MARK'S HORSES (2009)
Inspired by a strong and romantic Venice, Shepard Fairey creates this limited edition print of only 250 pieces on the occasion of the 53rd Biennale (2009), raising funds to protect the architectural and artistic heritage of the city.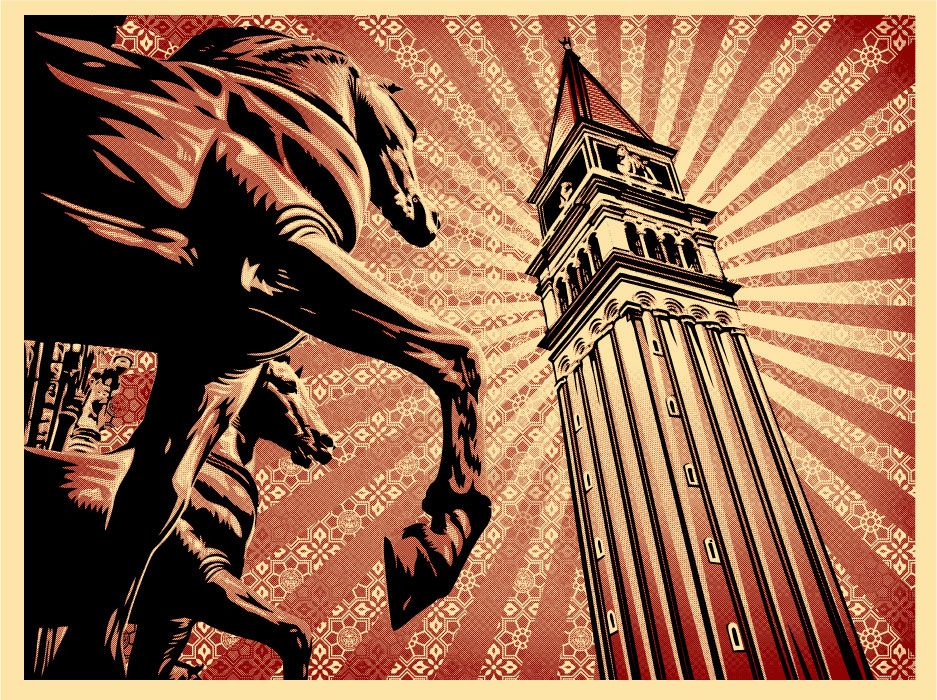 That's all for today, if you are interested in these works, please contact us at wunderkammern@wunderkammern.net and if you are curious to see them live, come and visit us in our galleries in Milan, via Nerino 2, and in Rome, via Gabrio Serbelloni 124, we are waiting for you 🙂