Welcome back! Today we want to propose you a mini tour of Street Art in Rome😍
Rome is one of the most beautiful cities in the world and among the many artists who over the centuries have contributed to make it so, we also find several Street Artists!
Street Art: Rome
1. Blek Le Rat – Rome, Torpignattara
The undisputed king of Stencil Art, Blek Le Rat has created works all over the world. In Rome, Blek Le Rat created the work "The Man Who Walks Through the Walls" in the Torpignattara district. Blek Le Rat has represented this character in cities all over the world, the man who walks through walls disappears from one wall and reappears on another! The work is a self-portrait of the artist, who travels with his stencils spreading Street Art.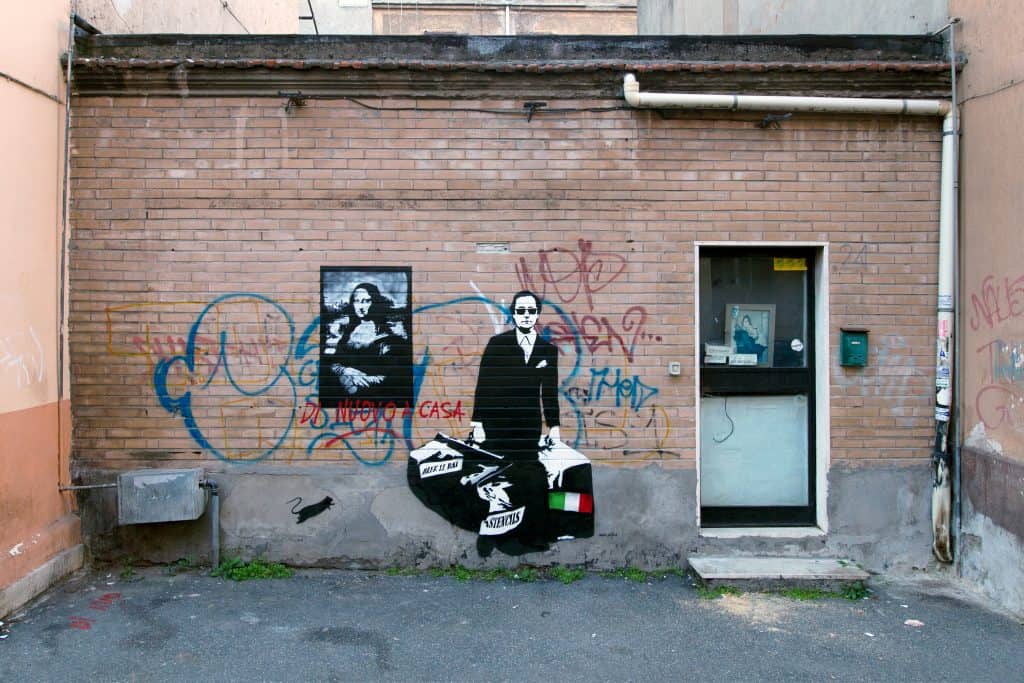 2. 2501 – Rome, Pigneto
"Assonometria del cerchio" is a beautiful work of Street Art created by the artist 2501 at Pigneto on the occasion of the "Light Up Torpigna!" project.
The unmistakable shapes and elegant lines of the Milanese artist combined with the use of gold cover a building in the neighbourhood, contributing to the creation of an evocative landscape.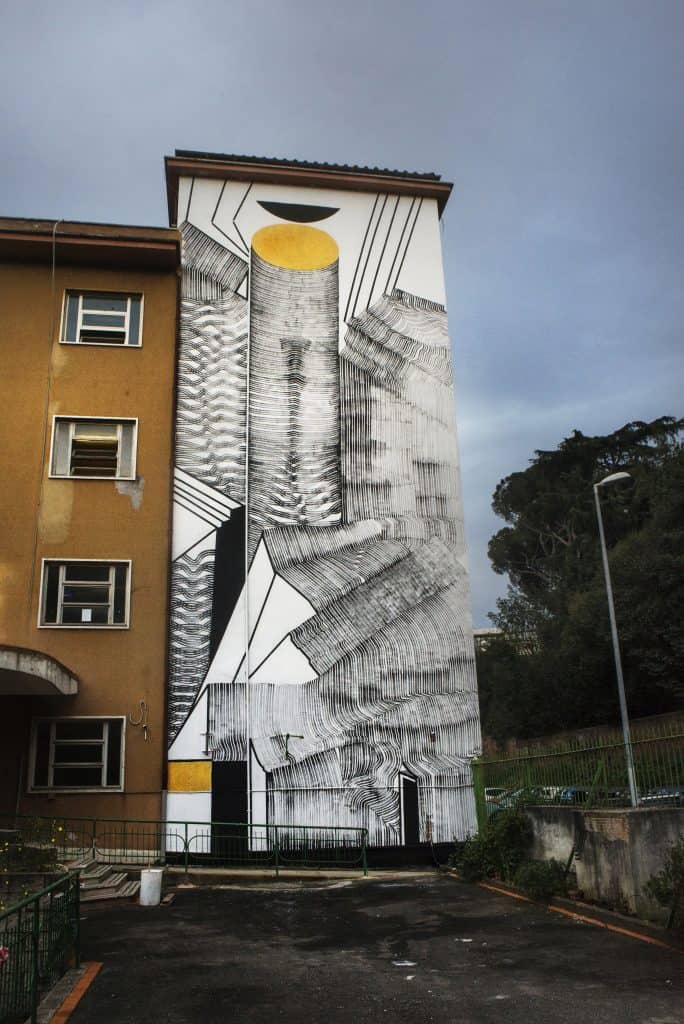 3. Invader – Rome
If you're looking for Invader's works in Rome, you'll be spoilt for choice! Since 2010, in fact, the famous street artist Invader has been placing little Space Invaders in various (often hidden!) parts of the city. Some of the ones we spotted are: Piazza San Callisto, Via Annia, Largo di Torre Argentina, Piazza Trinità dei Monti, Piazza di Pietra, Via Cavour, Via della Pilotta. Have you found any others?🔍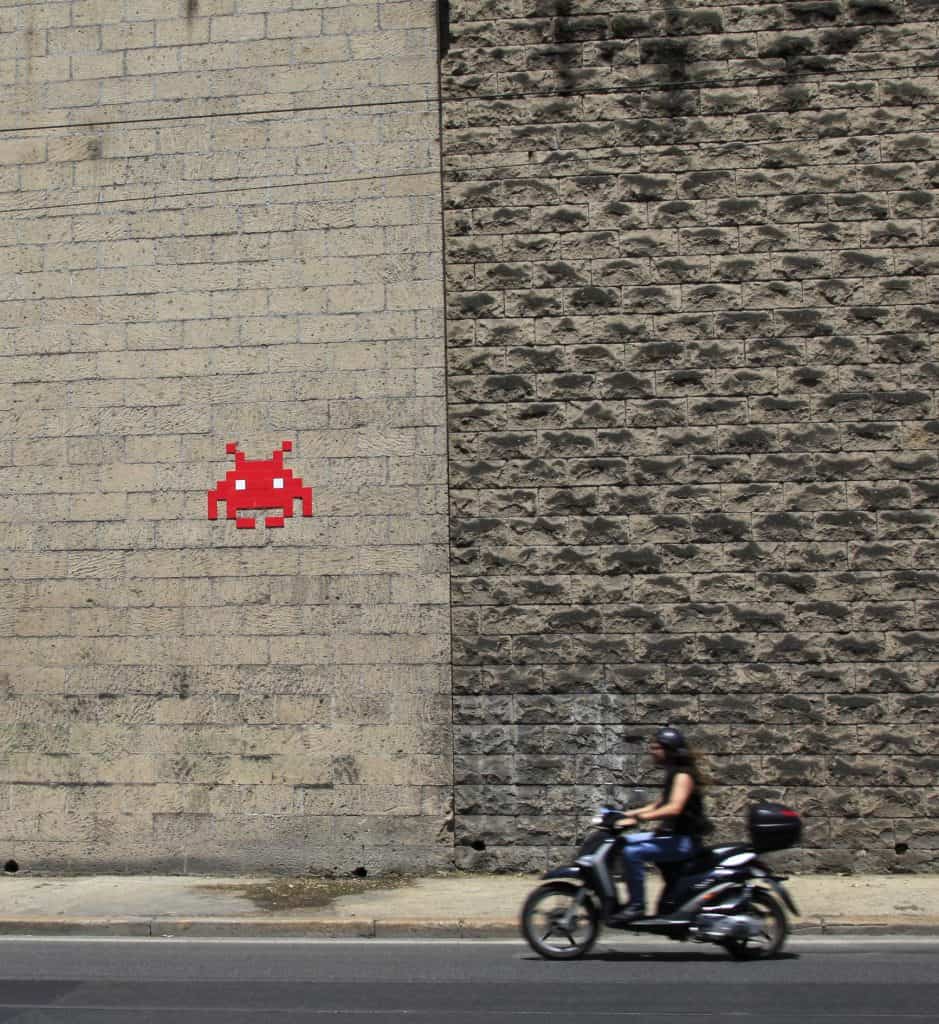 4. Tellas – Rome
Wanting to admire a work by the artist Tellas we move to Largo delle Terme Gordiane, and find the work "Mimesi". For this beautiful mural, Tellas was inspired by the vast vegetation typical of the Roman territory. This work was created as part of the E.P.ART Festival, together with Ecomuseo Casilino, involving the entire neighbourhood.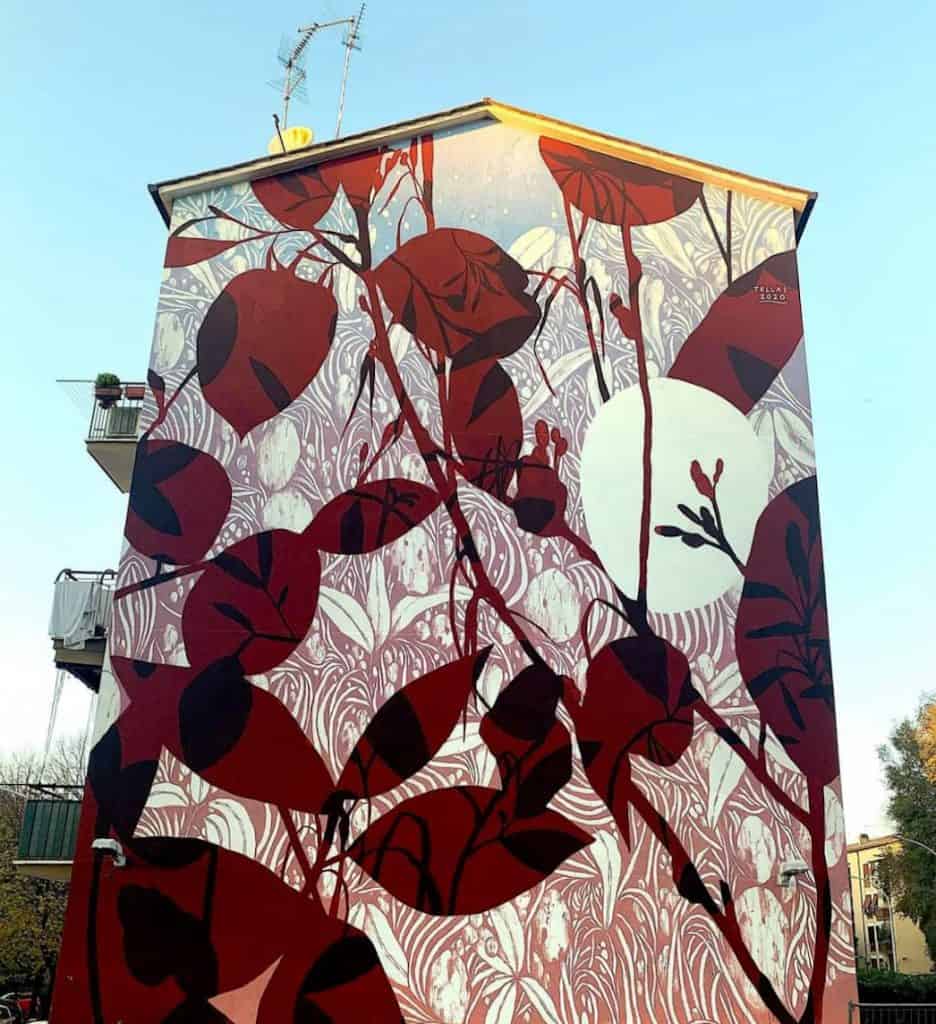 5. Sam3 – Rome
In Via Prenestina we find an impressive work by the Spanish artist Sam3, "La Barca". A distinctive feature of Sam3's art is his use of black and his ability to animate the characters, integrating them perfectly into the urban environment.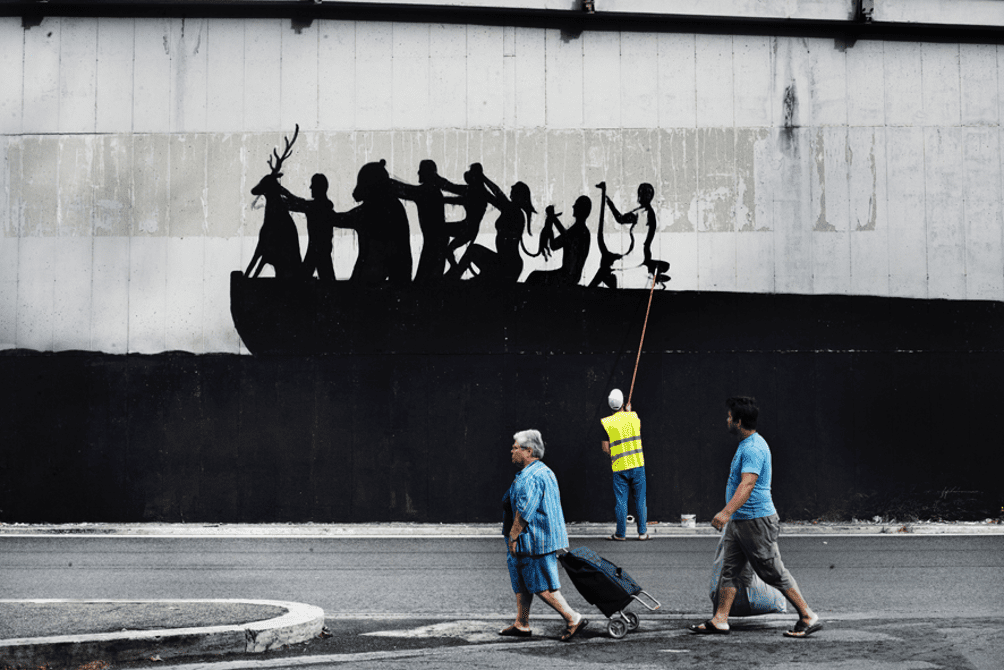 Have you seen any of them? Let us know what you think😊