Here we are together again for a new insight! 😊
This time we tell you the story of an artwork, Borderlife by the artist Biancoshock.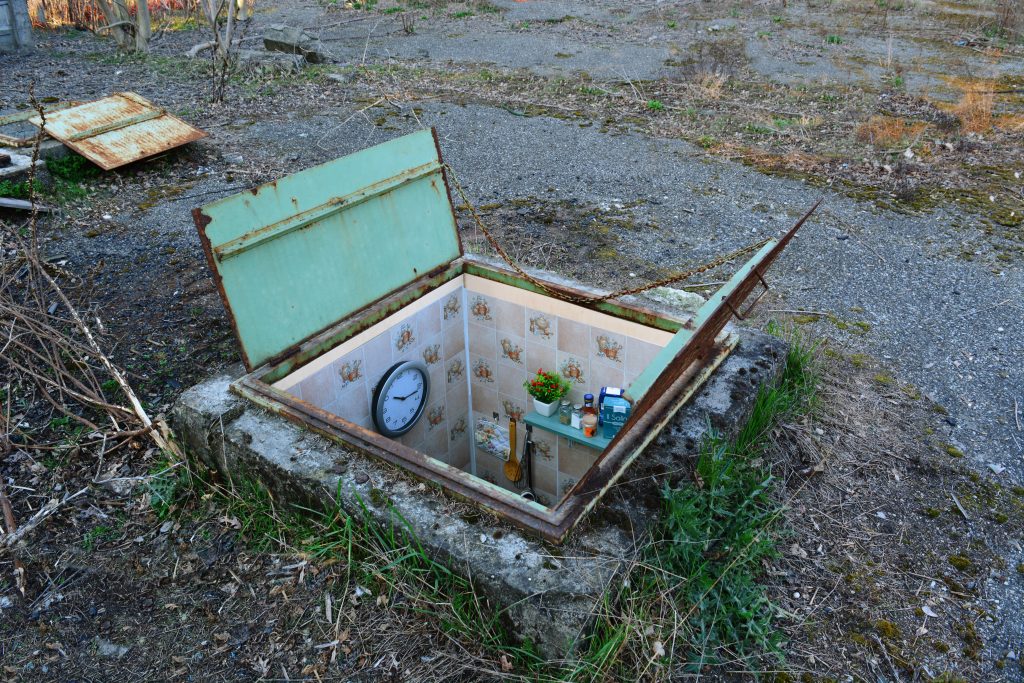 Borderlife is the title Biancoshock chose for one of his best-known urban interventions that he made on the streets of Milan in 2016.
The artist furnished manholes as if they were rooms in a house: a kitchen, a corridor, and a bathroom. His installations are like visual and emotional disturbances that break into our everyday life. Biancoshock artworks always sends us a message, what is he telling us with Borderlife?
Lives on the edge
You may not remember, but in 2016 several reports and investigations were published on the conditions of homelessness in Europe, particularly in the city of Bucharest, which Biancoshock was inspired by. According to the Eurostat report (2016), almost 30% of the inhabitants of the Romanian capital lived in poverty, with many people finding refuge in underground tunnels or sewers, which had effectively become their home.
Biancoshock – Milan, Borderlife
Fra Biancoshock decided to tell the story of these people who live on the margins of society and in the underground fabric of the city. With Borderlife he recreated the spaces of a house, from the kitchen with its hanging utensils, to the bathroom with a shower and towel, to a corridor with a painting and a hat hanging on the wall. The artist then commented wryly: " If some problems cannot be avoided, make them comfortable".
Biancoshock – Ephemeralism
Biancoshock's interventions transform together with the urban space and often disappear from the street. It is no coincidence that the artist himself has created Ephemeralism, a non-movement of public art in which the artworks exist in a limited space but survive in time thanks to photographic and video documentation.
Borderlife, the photograph we have shown you today, is precisely the form in which Biancoshock's 2016 intervention persists over time.
If you would like to see this extraordinary work, exhibited during the "Biancoshock – Disturbe" exhibition, come and visit us in our art gallery! Milan, via Nerino 2 😉
We are waiting for you!