"LONG LIVE THE PEOPLE!" shouted the young people in the streets of Beijing in 1989.
Long live the people is the title Shepard Fairey chose for one of the works we are telling you about today, together with Revolution in our time. Both works were part of the exhibition "Strategies for a revolution" which has just ended at our new venue in Rome and share a very powerful design and story.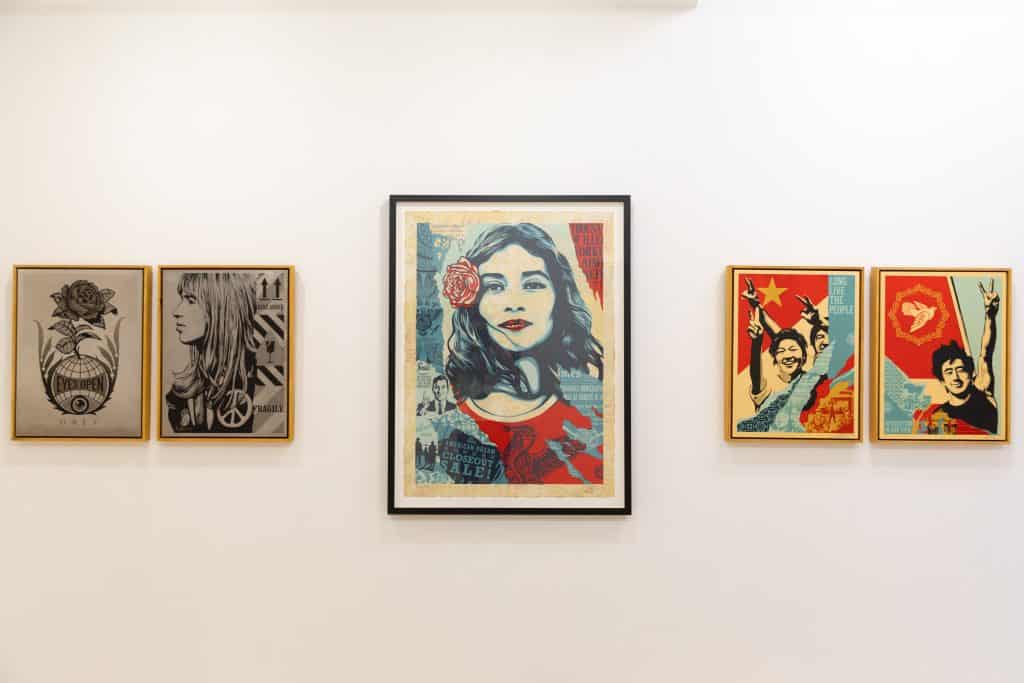 A revolutionary tale
Let's start with 2019, a particularly important year in this story for two reasons: first, on 1 October the 70th anniversary of the founding of the People's Republic of China was celebrated with great festivities and a pompous military parade; second, a few months earlier protests began in Hong Kong in reaction to a bill allowing the extradition of fugitives to Mainland China. The greatest fear was that the population would be effectively subjected to the jurisdiction of courts controlled by the Chinese Communist Party.
Shepard Fairey (OBEY)'s Revolution in our time
The demonstrations in Hong Kong have a precedent in the Tiananmen Square protests of 1989, when thousands of young people, mainly students, took to the streets against the corruption of politics and demanded democratic reforms. Photographer Ed Nachtrieb was in Beijing at the time and took some wonderful shots that Shepard used as the basis for his works Long live the people and Revolution in our time.
Shepard Fairey and Ed Nachtrieb selected images that convey all the courage and energy of the voices shouting "Long live the people!", choosing to represent the positive moments of the protests that were later harshly repressed. Despite the liberal economic reforms that have led to greater prosperity, the voices of young people are still demanding more democracy and rights. For Shepard and Ed, the protests in Hong Kong and Tiananmen Square are animated by the same values that are still leading the Revolution in our time😉
If you are curious about all of Shepard Fairey's (OBEY) work you can request the catalogue here.