Welcome back to our Street Art Blog!
Today we would like to take a look with you at the evolution of the street artist Tavar Zawacki, observing his artistic career from a particular point of view: travel.
Tavar Zawacki: an artistic and personal journey
You may have already read in our article Tavar Zawacki: Rise Above that our artist has been travelling since he was 19 years old when he took his first flight from the hills of California to France and has never stopped since: for almost 15 years he has lived a nomadic lifestyle visiting and bringing his art to 40 countries around the world!
This is not only a journey around the world, but also a personal and artistic journey. In the summer of 2014 something changed: Tavar went from travelling and painting in the streets to finding a place to develop and perfect his studio art and so he moved to Berlin where he stayed for three years.
I call this my 'introspective downtime', because for the first time in my adult life I was not travelling or moving from one place to another – Tavar Zawacki
This introspective path also led him to another important change: to leave the anonymity of the moniker ABOVE and start signing his artworks as Tavar Zawacki! A simple and meaningful gesture that opened up new opportunities for him while maintaining his distinctive style and above all his universally recognised icon: the upward-pointing arrow with the powerful message "Rise Above"!
Tavar Zawacki: art
From his interventions in public space, Tavar Zawacki then started experimenting with other techniques and materials and an example of this are the works that the street artist created in 2018 for the Shapeshifting exhibition at our gallery in Milan!
The works recall the murals in their details, but this time they are resin sculptures with a strong visual impact and bright tones that exploit optical effects and create a dialogue between 2D and 3D. Let's see some of them together🤩
Break Thru (2018)
From the street art piece to the one on display in the gallery, the arrow symbol is always present and immediately catches the viewer's eye! But why does Tavar care so much about the upward arrow? His answer is truly significant:
"The arrow icon I painted was representative of the powerful mindset of "Rising above fears, challenges and everything that holds you back from your goals" – Tavar Zawacki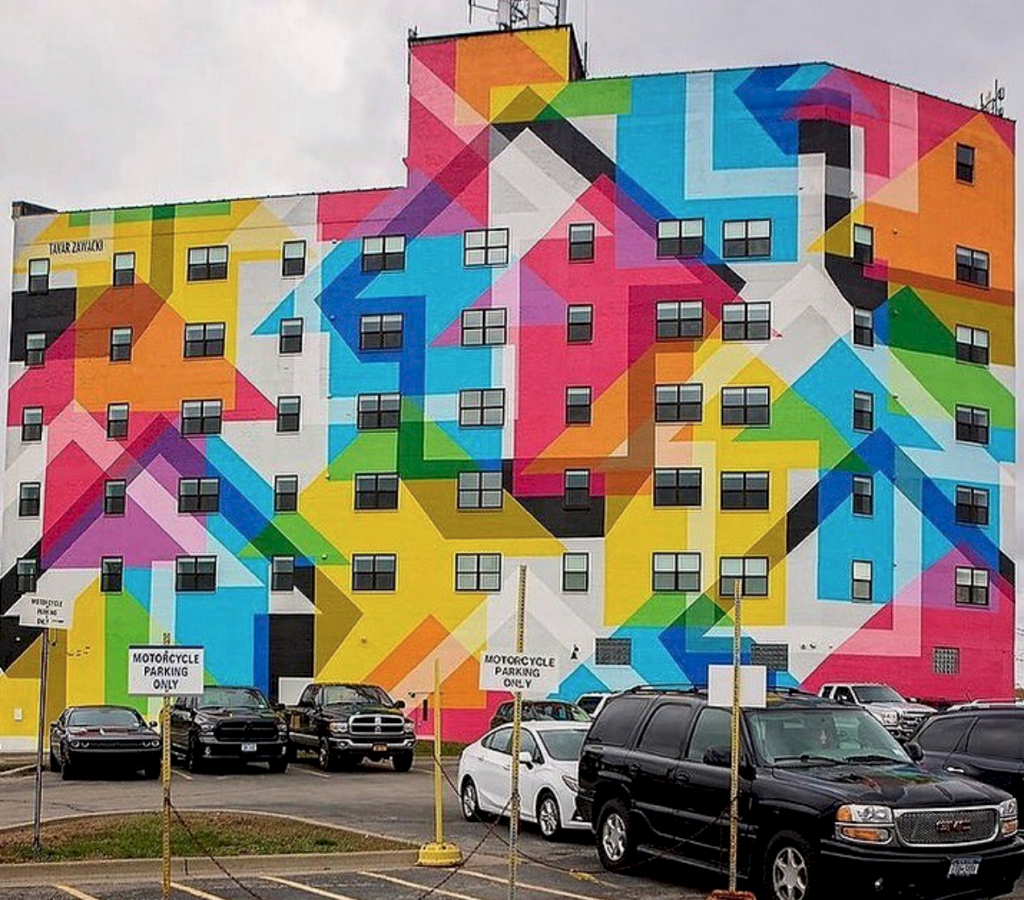 P.s. On the top left wall, notice the Tavar Zawacki signature😉
Infinity (2018)
Tavar Zawacki's indoor and outdoor artworks recall each other, as do the lines and colours of the Infinity and Convergence works below ⬇️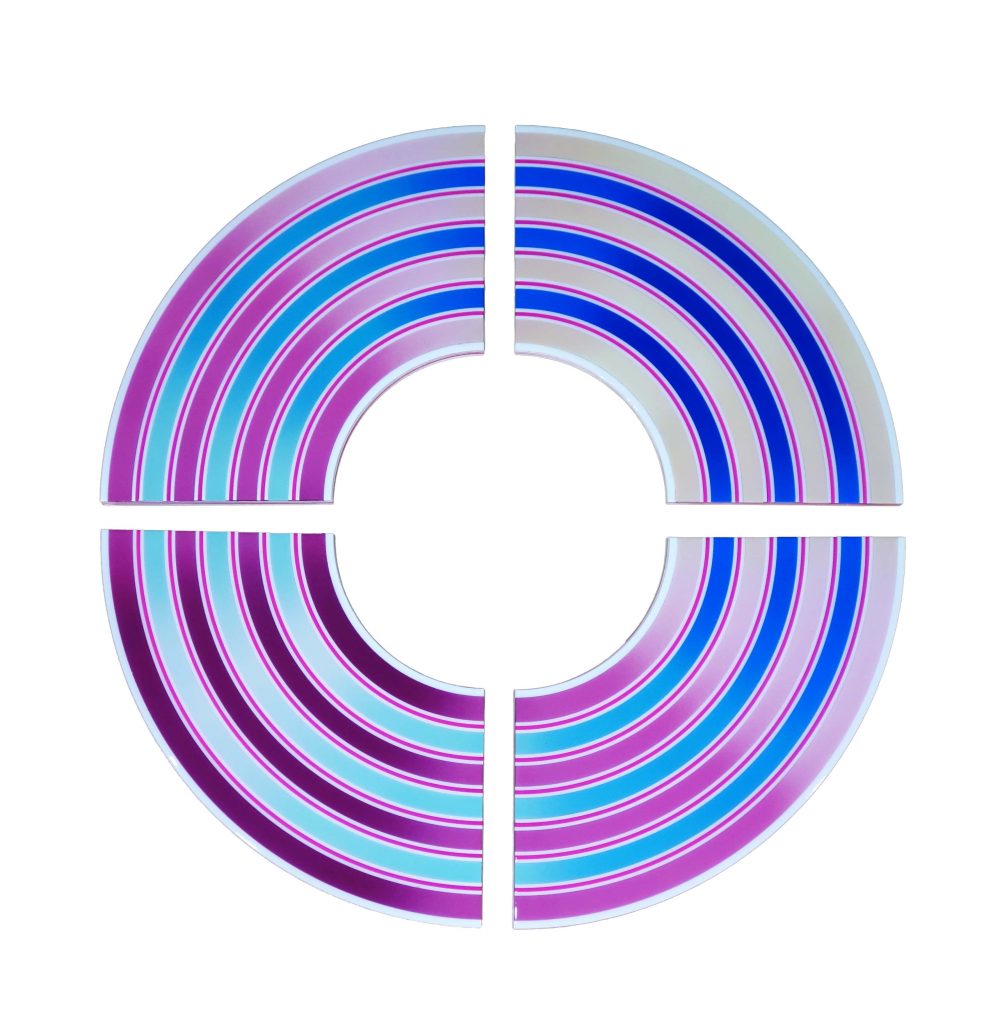 From California to Europe, from anonymity to his own name, from the street to galleries, Tavar Zawacki's art is always evolving. What will be the next stop on his journey?
Street Art Lovers, keep reading our blog to stay up to date and for any curiosity do not hesitate to write to us at wunderkammern@wunderkammern.net or visit us in the gallery!
Talk to you soon! 🤗