Today we want to talk about how the universe of Street Art has contributed to feminist struggles, also hosting many women. Often associated with an exclusively male world, maybe for the illegal and risky aspect, maybe for the night activity usually in isolated places, Street Art instead sees many women active in its field.
Tomaso Binga: works and style
Starting from the name of Tomaso Binga, alter ego of Bianca Pucciarelli Menna (Salerno, 1931), we see the will to provoke by choosing a male pseudonym to denounce gender inequalities. The artist began at a time when women were strongly discriminated and it was also the period in which the first feminist movements were born. Through her works Tomaso Binga creates a dialogue between poetry, painting, writing, drawing and audio and video installations, as well as using her own body as an alternative means of expression. Her interest in language stems from the need to recast it as a product and tool of patriarchal society, a participant in the marginalization of women. For example, with her work Alfabetiere murale (1976), Binga transforms her body into alphabetical characters, emancipating herself from the tyranny of the sign and freeing herself from any social connotation.
MP5: artist on the women's side
Following in the wake of activism we come to MP5. Italian artist who fights against binary gender stereotypes. In addition to having a great ability to interact with the urban environment, decorating larger and larger spaces, she created the poster for the event against violence against women, Non Una di Meno. She has also painted art-walls for Gucci, in which she investigated the wide spectrum of sexuality. MP5 spreads social and political messages with an unmistakable style, portraying contemporary myths in black and white with a fluid stroke. Coming from the world of comics and set design, she is fascinated by the dialogue between architecture and design, she likes to revisit places and distort their meaning.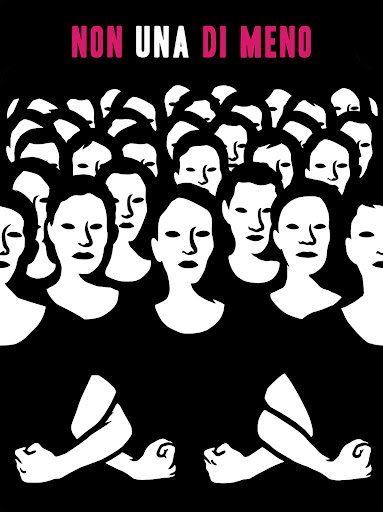 Orticanoodles and Sten Lex
We now come to Orticanoodles and Sten Lex. Did you know that both collectives have female members? Alita in the former and Lex in the latter.
Sten and Lex, working with stencils since 2001, are the pioneers of this technique in Italy. The duo's Urban Art works are born from a common artistic research, which led them to become contemporary engravers. For love of what can give a work of art in the urban context, they leave on the walls of the city portraits of ordinary people, on which hang the threads of the matrix, creating unique and ephemeral works naturally consumed by time and weathering.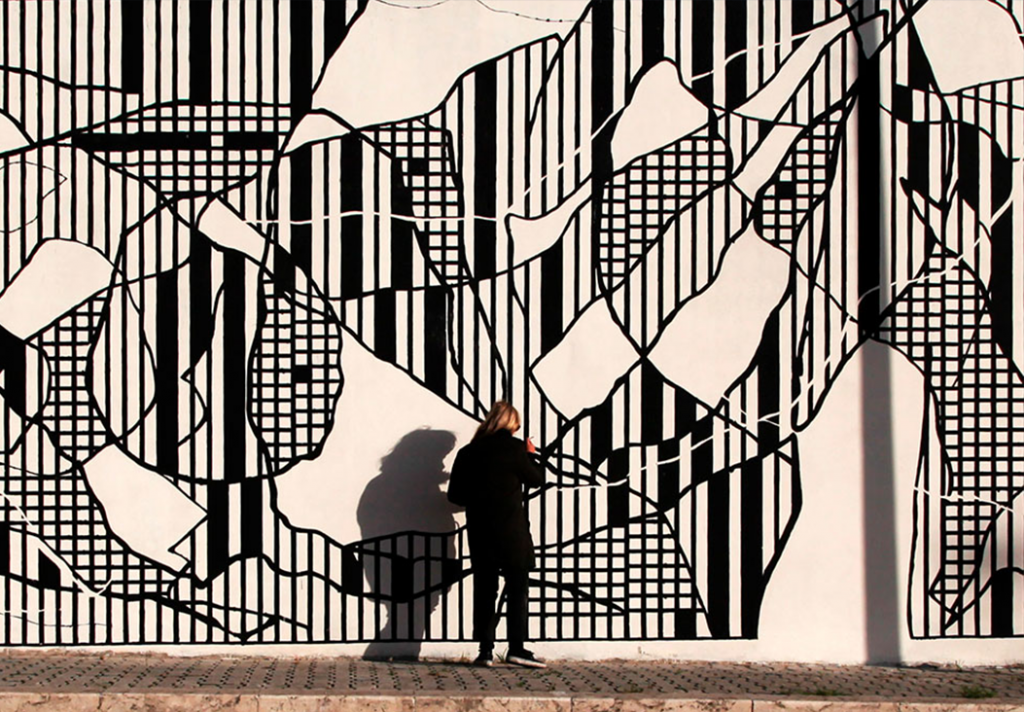 The Orticanoodles were born from the encounter between Walter Contipelli (Wally) and Alessandra Montanari (Alita). Through their art, the group gives life to an unmistakable pop imagery that prefers the representation of natural elements, the human figure and the urban landscape. Realizing their murals, they intend to make anyone who sets eyes on these wonders reflect.
Street Art women around the world
Leaving Italy, we can see even more how many women express their creative talents on the walls of cities. Female street artists have decorated cities all over the world: like Faith47 who, from Cape Town, has taken her art around the world, describing the social reality with which she clashes daily on the streets of South Africa. Similarly, Monica Canilao's intriguing compositions start in Oakland, California, and arrive in many different countries. We can also look to Myriam Laplante's parody of the world. A Canadian born in Bangladesh, she plays with science and art to create bizarre and fantastical images.
Whether they are politically engaged, leave inspirational messages, or simply tell a story, Street Art women richly influence the urban environment.